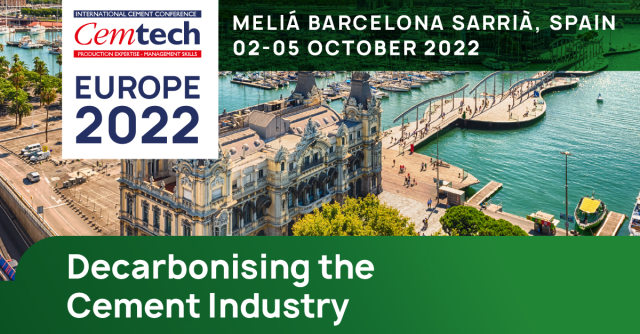 Cemtech Europe 2022 is a major in-person conference & exhibition, taking place in the bustling Mediterranean city of Barcelona, Spain, on 2-5 October 2022.
This conference will address the cement industry's ambitions to deliver sustainable, low-carbon cement, in line with the 2030 carbon reduction targets, while navigating the major economic forces impacting businesses at present.

Cement industry decarbonisation is driving rapid technological change, with consequences for manufacturing processes, competitiveness and, in the long-term, business viability.

To succeed in this transformation, cement companies need to master a wide range of new technologies while navigating changing regulatory frameworks and responding to the high expectations of stakeholders, investors and consumers.

This Cemtech conference & exhibition will provide the ultimate forum for the worldwide cement sector to share best practice, evaluate new technologies and learn about the latest innovations, while supporting the priority of sustainable, low-carbon cement manufacturing.

Cemtech's return to in-person events promises to be an unmissable event, offering a packed conference programme covering market and technology developments, a large equipment exhibition, plus an extended programme with cement plant tour alongside unrivalled hospitality in the great Mediterranean city of Barcelona. View outline schedule.
PRESENTATION PROGRAMME
The presentation programme features keynote presentation from industry leaders, discussion of the core decarbonisation levers, including alternative fuels, energy efficiency and digitalisation, clinker reduction and blended cements plus carbon capture technologies. See who's speaking at Cemtech.
PLANT TOUR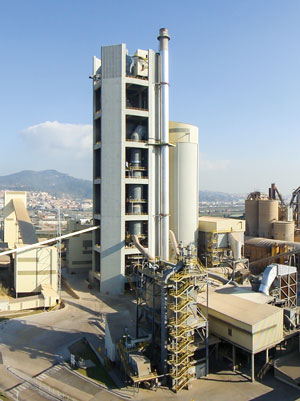 A tour of Cementos Molins' Sant Vicenç dels Horts plant is scheduled for Wednesday, 5 October 2022.

The company is investing heavily in the plant as part of its commitment to sustainable production and the fight against climate change.

Following the demolition of the old Kiln Lines 3, 4 and 5, the plant's new kiln, which is regarded as one of the most advanced in the European cement sector, is being optimised for energy efficiency and emissions abatement. The company is also improving the utilisation of solid recovered fuel at the plant, reducing dust emissions, and implementing a new energy management system.
EXHIBITION
The speaker programme is supported by an exhibition featuring leading equipment suppliers to the global cement industry.


Exhibition and sponsorship
The exhibition is now sold out. For event sponsorship information, please contact Sales@CemNet.com