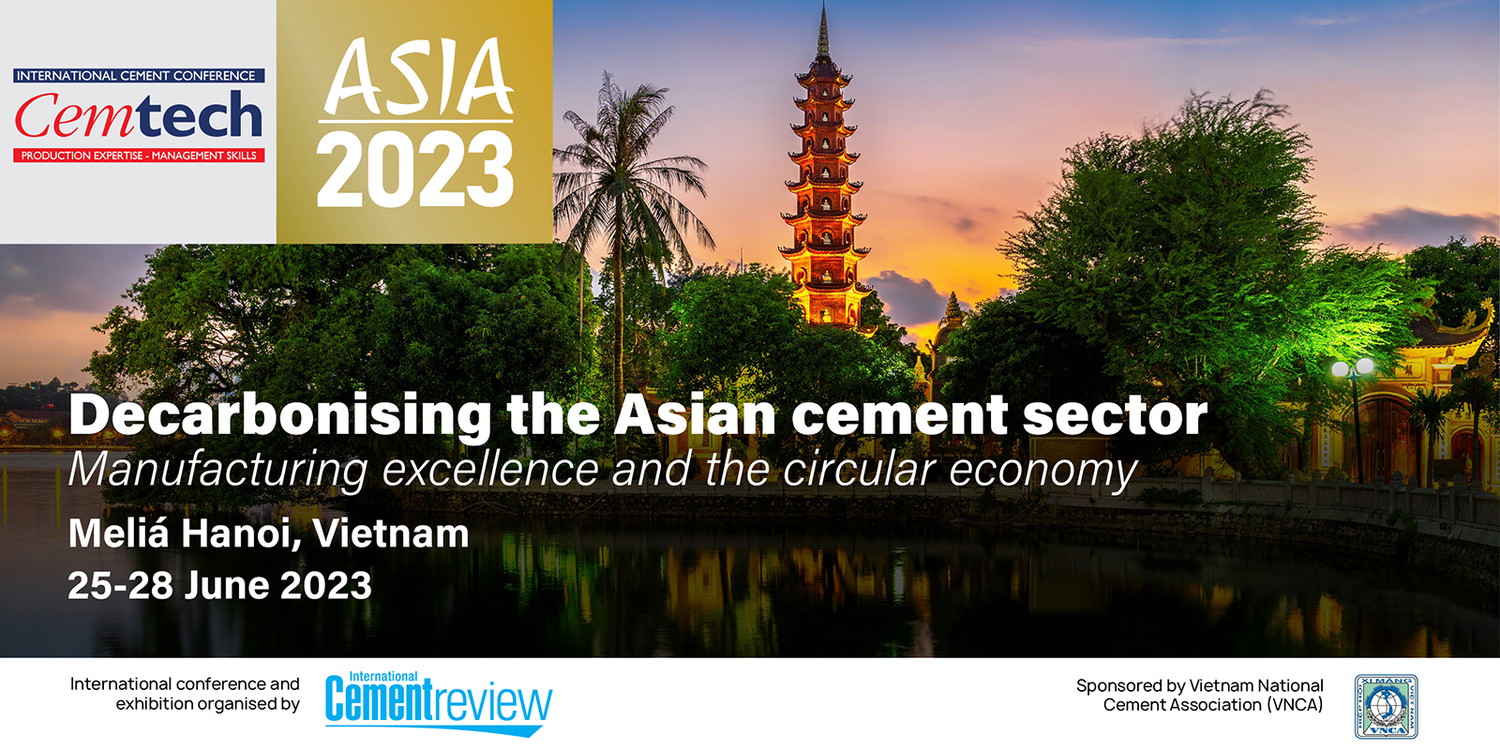 Cemtech Asia 2023 Conference and Exhibition will take place at the Meliá Hanoi, Vietnam, on the 25-28 June 2023.
Across Asia, the cement industry is transitioning to a new low-carbon future. New business opportunities are being explored around the circular economy as consumers increasingly seek green and sustainable building materials.

To achieve this, cement producers in the region are adopting modern technologies and pursuing new solutions to address their challenges across the cement and concrete value chain.

At Cemtech Asia, cement producers and industry experts will discuss and share case studies on a range of innovative low-carbon technologies, from alternative fuels and blended cements, to digitalisation and carbon capture systems. Manufacturing excellence and sharing best practice will be at the heart of the agenda.

Cemtech events in Asia have grown with each successive meeting and we expect the forthcoming Cemtech Asia 2023 to be no exception. This event includes a generous hospitality programme, incorporates a sold-out equipment exhibition, and will be held in one of the city's finest conference hotels, the Meliá Hanoi.

Meet with 250 cement professionals in Hanoi for the industry's leading conference and exhibition:
In-person event with extensive networking opportunities
Engage with world-class experts
25 papers covering market and technology developments
31-stand equipment exhibition
Field trip to local cement works
Superb hospitality programme and Gala Dinner
Exhibition
This year's Cemtech Asia exhibtion is now sold out. Please contact Russell Bateup r.bateup@CemNet.com for sponsorship opportunities.



Call for papers
Cement producers, technology experts and industry stakeholders are invited to send presentation proposals to the Cemtech organisers by 31 March 2023.

If you would like to speak at this conference, send your presentation proposal, including title, abstract and speaker CV, to info@cemtech.com.