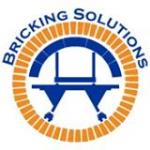 Gold Sponsor
+1-360-794-1277
1144 Village Way Monroe Washington 98272 United States
Bricking Solutions, a division of Brokk, offers the best, most comprehensive system available for kiln refractory maintenance. The Circle of Refractory Maintenance revolves around easy access, rap ...
Silver Sponsor
+86 15366111139
401, Fuxin building, No.359 Hongwu Rd, Qinhuai Nanjing city Jiangsu province China
Nanjing Perfect is a group company integrating R & D, production, sales and engineering technical services. We are positioned to provide customers with high-end products and technical services. ...