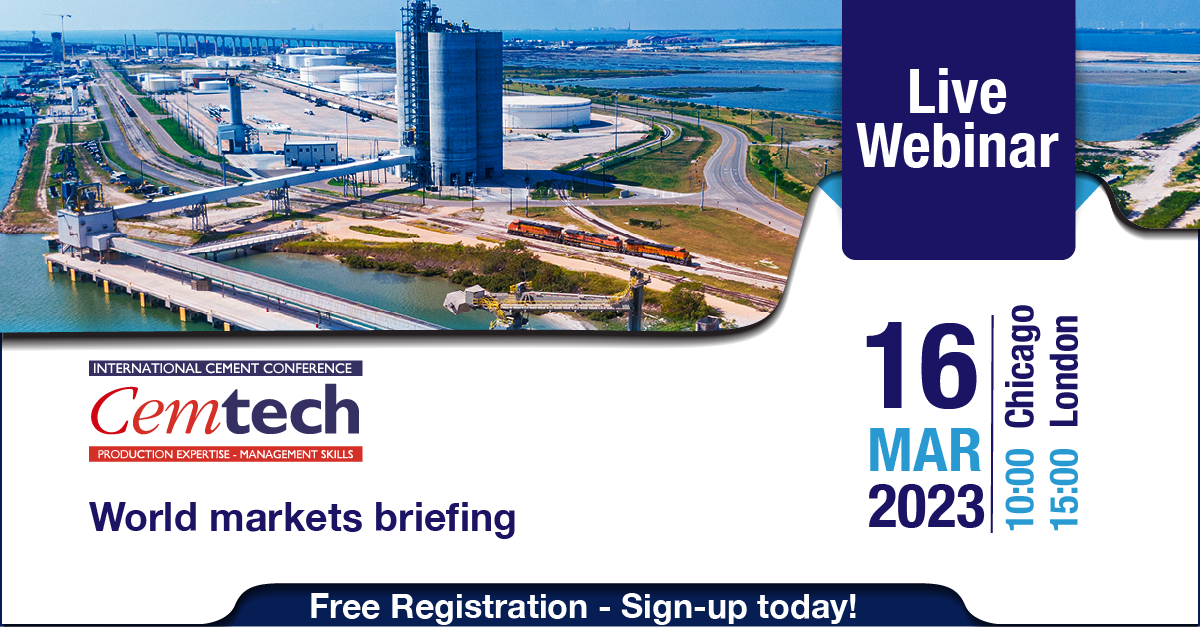 Cemtech Live Webinar: World markets briefing
Date: Thursday, 16 March 2023
Time: 10.00 AM Chicago / 15.00 UK Time
Venue: Virtual event
Free to register: https://us02web.zoom.us/webinar/register/WN_WibN0EK8QGeDJbvesK1wpA
This Cemtech market intelligence webinar will cover the latest developments in the USA and Turkish cement markets.

As we look ahead to the forthcoming IEEE-IAS/PCA cement conference in Dallas, Ed Sullivan, chief economist, Portland Cement Association (PCA) will present his latest US domestic market forecast with new insights into underlying construction trends.

Ad Ligthart, Cement Distribution Consultants (Netherlands), will provide an analysis of US cement trade developments with insights into North America terminals infrastructure and logistics.

Abdulhamit Akçay, Vice President of Turkish Cement, will present an update on the Turkey's cement industry and its role as one of the leading exporters globally as well as a key supplier to the USA.
Key themes to be explored:
What impact are higher interest rates having on construction activity, including residential construction, one of the main engines of growth until last year?
To what extent will infrastructure spending prop up overall cement consumption as the private sector slows?
How deep and long will the expected decrease in cement consumption be in 2023-2024?
What is happening to US cement imports and capacity expansion in the terminal sector?
What role does Turkey play in the global trade of cement and clinker?