Indonesia Country Report 2020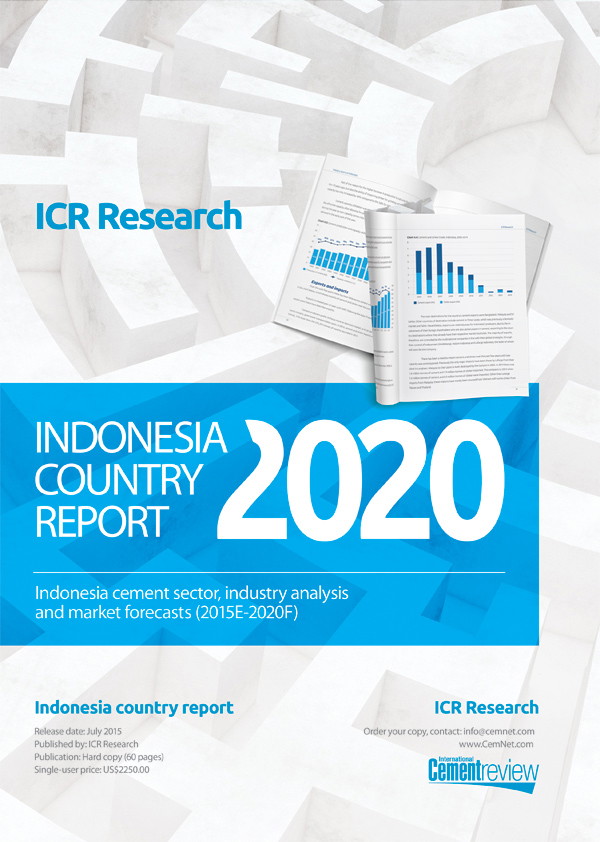 Indonesia, the largest economy in southeast Asia, has an attractive growth market with a young and dynamic population, significant infrastructure and housing needs, and is ranked as the sixth-largest consumer of cement in the world.

Targeted by the biggest cement players in the world and enjoying high levels of domestic and regional investment, Indonesia's cement industry is set to expand considerably over the next five years.

The 64-page Indonesia Country Report 2020 presents a comprehensive review of the cement sector in Indonesia, with commentary on the drivers of cement consumption, analysis of company strategies, performance and market share, plus full datasets providing essential insights into all aspects of the industry from consumption, production and trade, to costs and pricing. Full five-year (2015E-20F) forecasts are included.
Table of contents

1 Executive summary

2 The Indonesian economy
Historical performance


•

Key economic data




•

Recent trends




•

Commodities




•

Demographics




•

Construction sector




•

Major projects



3 Cement demand


•

Cement consumption


•

Regional breakdown


•

Demand segments


•

Bagged versus bulk


•

Secondary and retail markets


•

Key products in the market


4 Cement supply


•

Major producers in Indonesia


•

Regional cement market and impact on Indonesia


•

2015 disappoints


•

Integrated cement plants operating in 2015


•

Cement and clinker production and cement
capacity utilisation


•

Exports and imports

5 Cement distribution


•

Transportation


•

Cement prices


•

Market shares

6 Sector outlook


•

Demand outlook


•

New capacity and supply-demand balance


•

Potential M&A activity


•

Risks and threats


•

Conclusion

Download the Contents Page Download List of Tables

Published by: ICR Research
Publication: Hard copy (64 pages)

Price tag

Report Pricing
GBP£1125.00 , USD$1750.00 , EUR€1635.00



For more information, please write to: info@CemNet.com