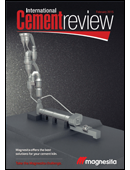 Preview.
ICR February 2015 reflects on the UAE's increased optimism in its cement sector, ahead of Cemtech MEA in Dubai. There is an exclusive interview with Dairo Del Frate, MD of grinding specialist Cemengal, and an update on the GCC region.
Manufacturing Technology - 26 January 2015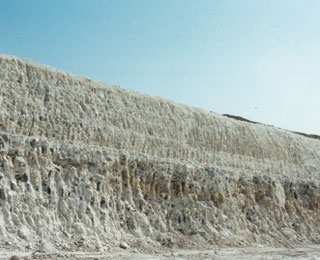 Case Studies - 21 January 2015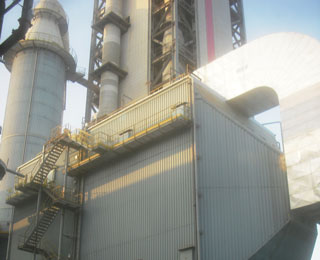 Market Reports - 19 January 2015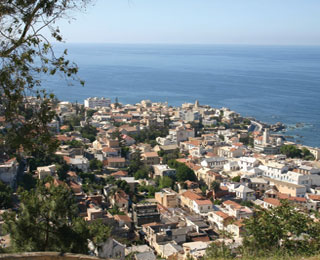 A course designed for employees of white cement manufacturing companies, those who are considering manufacturing whit...

This course covers refractory performance issues in the rotary kiln, process efficiency of linings; inspection, repai...

This course explores the maintenance of cement factories, including the different maintenance challenges faced by dif...


International
- 30 January 2015
The Charlevoix County Board of Commissioners has approved the proposal by St Marys Cement to exp...

Corporate
- 30 January 2015
The Polish CRH subsidiary Grupa Ozarow has now received Polish competition authority approval to...
Rezzato and Devnya plant engineering and erection: the challenges and successes in realising new plant construction when combining European and Chinese technologies: Roberto Fedi, Italcementi (Ita...
BETA: Financial Cement Company Analysis
Welcome to CemNet – leading the way in global cement news and information.
As the leading portal for daily updated news and a wide range of features covering the global cement industry, CemNet is home to a range of leading industry titles including the highly regarded cement magazine International Cement Review and publications including the Global Cement Report.

Get the latest market reports, corporate analysis and interviews with key decision-makers from the world cement industry. You'll also find a full list of upcoming global cement conferences, alongside online cement training resources, podcasts, videos and the technical cement forum where you can exchange ideas and information about the cement industry. You can also find digital issues of the cement magazine - International Cement Review.


International Cement Review (ICR):
Our flagship cement magazine leads the way as the most informative and authoritative sources for global cement news, successfully blending comprehensive research and the highest editorial standards. Available in both print and online versions, ICR is always first for world cement news coverage and has a reputation for being unsurpassed when it comes to individually-researched international reports on global cement issues, financial reporting and wide ranging technical articles. From informative views on all aspects of the global cement industry, to exclusive interviews with leading figures in the world cement industry, ICR is the must-have cement magazine.

Publishing world cement industry information for over 25 years, International Cement Review also produces the invaluable Cement Plant Operations Handbook, the 2nd Global White Cement Report, and the Global Cement Report – Tenth Edition.


Cemtech cement conferences:
In addition to our position as the leading global cement magazine publisher, industry professionals regularly gather at one of Cemtech's International Cement Conferences and Exhibitions series – the premier networking events for anyone involved in the global cement industry. Held in Europe, Middle East, Asia and the Americas, Cemtech Conferences bring together sizeable audiences devoted to world cement markets, manufacturing technology and cement trade and shipping.

Find out more – browse a preview of International Cement Review above or search over 20,000 news articles and 10 years of cement magazine back issues. For information relating to any of our content visit our Contact page to speak to one of our publishing team.