Preview: AUCBM's 17th Arab Cement Conference
Ahmad Al-Rousan, secretary general of the AUCBM, sends a warm greeting to everyone ahead of the association's forthcoming international cement conference and exhibition in Dubai, UAE this December.


"With current and planned expansions in the cement industry in the Arab region, international cement manufacturers and equipment suppliers can eye this region with enthusiasm," Mr Al-Rousan told ICR in a recent interview. "The AUCBM's 17th Arab International Cement Conference and Exhibition is an excellent opportunity to demonstrate their products, especially to industry newcomers, and also provides a real opportunity for holding talks and meeting industry people. This event, which gathers Arab and international companies, provides a platform for companies to build their future strategies in the region. For Arab participants, it is a chance to become acquainted with new developments and to exchange expertise," he adds.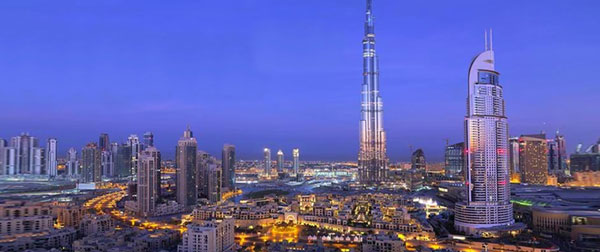 This year's AUCBM conference programme will give special attention to sustainable advances being made by the cement industry with key presentations in the areas of alternative fuels, environmental performance and waste heat recovery underlining the progress already achieved.

With an appetite for large-scale infrastructure projects and a pressing need to alleviate housing shortages, many Arab nations can look forward to sound cement demand for quite some years to come. The main trends across the AUCBM member states reveal a good deal of optimism for rising sales in the second half of this year despite the continued political instabilities following the Arab Spring. Where government support for investment in residential building, office construction or infrastructure development has been strong, cement sales have flourished, particularly in Saudi Arabia, Iraq, Lebanon, Oman and Qatar. The UAE continues to export large quantities of cement to Oman, while exports have all but ceased from Lebanon as domestic demand rises.

Cement volumes have been slower to recover in the countries most affected by political turmoil. Egypt's industry is shackled by fuel shortages, a lack of investment in large construction projects and president Mohamed Morsi's struggle to gain more control of the political agenda. However, there is an impressive number of new cement factories waiting to be given the go-ahead. Tunisia is also slowly seeing volumes strengthen and the new 2.2Mta Cartharge plant is due to come on-line this autumn. Algeria is also raising its cement capacity as the Cement Industry Group of Algeria (Gica) constructs two cement plants in Béchar and Relizane with a combined capacity of 3Mta.

The big prospects for growth are certainly in Saudi Arabia where in 1Q12 national cement consumption reached 14.3Mt, up 16 per cent YoY. Southern Province Cement is completing the construction of its 1.5Mta Tahamah plant, close to the Yemen border and several other projects have been announced which should increase domestic capacity by some 14.1Mta in the next two years or so. The Arab region as a whole though can expect to see cement capacity rising by a further 60Mta in the near-term.


We are sure that you will find the AUCBM's Conference and Exhibition a real end-of-year highlight and an excellent way to establish future contacts and trends going forward.
International Cement Review will be pleased to welcome you on stand D-13.
About the AUCBM
Since its establishment in 1977 and with is headquarters in Damascus, Syria, the AUCBM has strived to support its members by developing and supporting technical, industrial and commercial relations, co-ordinating industrial activities and developing the cement and building material industries among Arab countries.
ICR's full interview with Ahmad Al Rousan will be published in the November 2012 issue of the magazine, where he provides a valuable insight into the outlook for the MENA cement markets.
Noteworthy exhibitors at the event:


ABB is a world leading provider for the cement, mining and mineral processing industries. ABB's deliveries include complete plant electrification, integrated process control and optimisation solutions, motors and drives systems as well as instrumentation and analyser systems. ABB offers innovative solutions and services for the whole production chain.
Stand No: C-26

---

Since its foundation in 1922 AUMUND has offered products of a high technical standard and solutions for a variety of applications wherever conveying and storing of bulk materials are required.

AUMUND Group product are installed in the cement, lime and gypsum industries, in power stations, iron and steel plants, foundries, waste incineration plants, quarries, the mining industry, chemical industry and bulk terminals on all five continents. Throughout 90 years of industrial construction, AUMUND has been a trendsetter in conveying technology as a result of research and development and customer driven improvements.
Stand No: C-06
---

BEDESCHI is one of the oldest companies in Europe for heavy clay, bulk handling and crushing

equipments

manufacturing, in the very beginning of this century we succeeded in building our first extruder, being awarded with the gold Medal at Turin International Exhibition in 1909, since then the Company experienced a constant and steady growth until now, today the fourth generation is managing the Company.

Stand No.C-13


---

BEUMER Group has been a supplier of systems and equipment for the transportation of bulk and piece goods around the world for many years.
With success.
Whether for the cement, lime or gypsum industries, for the chemical industry or for new markets such as the energy sector, BEUMER Group belt conveyors, conveyors for hot materials and high-capacity bucket elevators always offer the ideal solution for your specific transportation requirements.
Stand No: D-15


---

Cargotec improves the efficiency of cargo flows on land and at sea – wherever cargo is on the move. For handling dry bulk materials, Cargotec provides engineering solutions through its Siwertell brand. Designed to ensure environment-friendly and efficient cargo operations, Siwertell ship unloaders and loaders are based on unique screw conveyor technology, in combination with belt conveyors and aeroslides, and can handle virtually any dry bulk cargo with highly competitive unloading and loading capacities. For more information on Cargotec's dry bulk handling systems, please visit stand C-04 at AUCBM in Dubai, 17-19 December or go to www.siwertell.com
Stand No: C-04


---

Since 1925, Christian Pfeiffer has made a name for itself as a guarantor of outstanding components in grinding systems. In the early 1990s, long-standing customers motivated Christain Pfeiffer to also apply its experience and innovation to plant engineering. Today, Christian Pfeiffer systems stand for quality and reliability. The company's focus and expertise in grinding and separating technology enables Christian Pfeiffer to be innovative and provide tailor-made solutions to solve even your most complex challenge.
Stand No
:
D-25 + D-26
---


As an engineering company dedicated to the cement, mineral and steel industries, Fives FCB provides efficient industrial solutions for both new production lines and the revamping of existing plants. Fives FCB designs and supplies turnkey cement plants integrating reliable and sustainable equipment for grinding and

pyroprocessing

such as the

Horomill

® grinding mill, the TSVTM classifier, the Zero-

NOx

precalciner

and the low-pressure drop cyclones to reduce energy and process water consumption, gas emissions and the carbon footprint of the plants.

Stand No: E-23


---

FLSmidth
supplies the cement and minerals industries globally with everything from engineering, single machines and complete processing plants to maintenance, support services and operation of processing facilities.

Stand No. D1, D2, D7 & D8


---

Gebr. Pfeiffer SE, headquartered in Kaiserslautern, Germany, specialises in the planning, design and manufacture of equipment for the grinding of cement raw material, clinker, granulated blast furnace slag and coal for the cement industry. As well as vertical roller mills, Gebr. Pfeiffer SE manufactures special machines for the classification and drying of mineral bulk materials and the preparation of lime and gypsum.

Established in 1864, the company presently employs approximately 450 staff worldwide and operates subsidiaries in Pembroke Pines, USA, and Noida, India, as well as representative offices in Nanjing, China, and Jebel Ali, United Arab Emirates.

Major clients are to be found in the building materials industry as well as in the chemical, refractory and ceramics industry. The majority of Gebr. Pfeiffer's sales are exports.
Stand No: C-24
---

Höganäs Bjuf AB is the refractory company that has been dedicated to the cement industry since 1825. Today, Höganäs Bjuf supply a complete range of refractory products; bricks, monolithic, precast, binders, anchors, accessories and refractory services from installation, supervision and up to complete refractory management.
Complete concepts that cover preheater, kiln, kiln hood, cooler and TAD. The company's products and solutions make your cement production more profitable by increasing your uptime and therefore your production efficiency. It is Höganäs Bjuf's goal to give the customer reliable and extensive services from the initial contact to an up and running cement plant.

Stand No: C-22

---

LOESCHE offers roller grinding mills for all applications. Additional equipment for the operation of your plant such as classifiers and hot gas generators can be supplied. Automation equipment is a decisive part of our range of supply.

Stand No: B-24 + B-25
---

Cement is at the heart of the
Refratechnik
Group. This is demonstrated by more than 60 years of experience in this field, the large number of international partners and networks who consider
Refratechnik
Cement as a linchpin in the market, and not least by the skilled team of workers in
Göttingen
.

Stand No: A-03 + A-04
---

Thanks to a complete product
line-up
and decades of experience,
Scheuch
is able to offer the cement industry, lime and gypsum industry as well as basic and building materials industry economical and reliable solutions to
dedusting
problems. For example, its energy-saving EMC technology for process filters (more than 130 plants around the world), conditioned dry sorption for the removal of pollutants and selective catalytic reduction (SCR).

Stand No: F-19


---

The Company is an important presence in the manufacturing of industrial handling products not only for medium and heavy range of rubber belts, but also for rubber trucks for snow machineries and other special components for handling systems.
Steel and textile carcass rubber conveyor and elevator belts are the main branches of SIG's range of products for cement, steel mills, chemical plants and mining sectors and for all the industrial fields, which need materials to be conveyed.Stand No: F-22

---

ThyssenKrupp offers technologies for the use of alternative fuels and raw materials (AFR). In addition to biomass materials such as sewage sludge, paper and wood, these include residues and waste materials such as domestic and commercial refuse. Many of these alternative materials can be converted into high-grade fuels. Thanks to the latest technology, 60% of fossil primary fuels are already being replaced in this way in Germany, and roughly 20% in the rest of Europe. For this, ThyssenKrupp offers equipment for both thermal and mechanical processing. ThyssenKrupp already builds plants that can be operated entirely using alternative fuels. This not only improves the efficiency of new plants, it also helps significantly reduce the use of dwindling fossil resources.
Stand No: B-09