Articles published in International Cement Review Magazine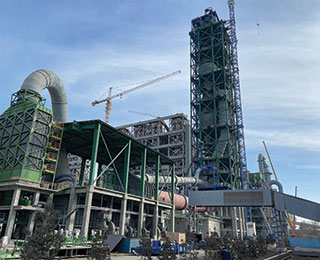 Cement producers in Uzbekistan have been benefitting from government measures to provide a conducive development environment for the building materials sector. Cement demand has grown rapidly, leading to new plant start-ups, but new capacity and gas shortages are putting pressure on utilisation rates. By Avesta Investment Group, Uzbekistan. The rising importance of Uzbekistan's construc...
With 12bnt of plastic waste predicted in the environment by 2050, the OPTOCE Regional Forum, held on 27-28 October 2022, discussed tackling plastic waste management in China, India, Myanmar, Thail...
Supported by a well-developed economy and good infrastructure, Taiwan's cement market has reached a relatively mature stage. As domestic producers face headwinds including overcapacity, rising cem...
Green Cement Factory LLC (GCF), a subsidiary of Hong Kong-based Shun Shing Group, commenced commercial operations of its greenfield slag grinding plant in March 2021. The new 1Mta state-of-the-art...
To reach its net zero target the cement industry will have to accelerate the roll-out of its decarbonisation initiatives, including the thermal efficiency of kilns. The replacement of long ...
Thermographic vision has improved the accuracy of kiln monitoring systems and enabled cement plants to spot potential issues early. At Votorantim Cimentos' plant in Malaga, Spain, VisionTIR instal...
Lucky Cement is looking forward to a new solar PV plant with energy storage to improve the efficiency and sustainability of energy generation at its Pezu plant in Pakistan. The combined energy ass...
The increased use of blended cements provides the Indian cement industry with new opportunities to reduce its CO 2 emissions and produce a more sustainable product. This drive is supported by the...
Caliza Cemento INKA is active in the Peruvian cement and concrete sector and has been supplying the country's central region with cement since 2007. Now the company is looking forward to bringing ...