Articles published in International Cement Review Magazine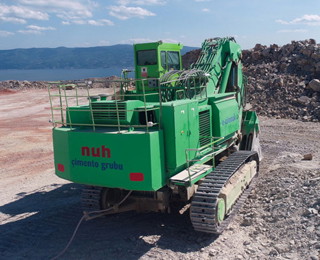 The drive towards net-zero cement production is having an impact on all parts of the supply chain, including raw material extraction. For Nuh Çimento it was a rallying call to make mining operations more sustainable, starting with its excavators. By Halim Tekkesin, Ahmet Gitmez, Sami Zengin, Yusuf Mentes and Sabri Karabay, Nuh Çimento, Turkey Çimnak Co, part of Nuh Çimento, supplies 3.7...
CEMBUREAU held its 'Cementing Europe's Future: Action Through Policy' webinar on 12 October 2021. Two panel discussions looked at whether the cement industry was 'Fit for 55 per cent' carbon reduc...
ICR reflects on the rollercoaster of 2020 and 2021 in terms of COVID-19 and its impact on global cement production, consumption and trade. It also looks ahead to 2022 and beyond as cement manufact...
Since Louis Vicat discovered artificial cement in 1817, the France-based Vicat group has expanded to be a major cement producer in 12 countries. The family-owned business was founded in 1853 when ...
When asked to review the suitability of limestone deposits for cement manufacture, Dr Michael Clark makes a range of important assessments such as what other materials would need to be added to pr...
Proper oil filtration can reduce downtime and increase equipment reliability. Combining inline and offline filtration technologies can ensure optimum lubricant cleanliness, and lead to an increase...
CBMI Construction is currently undertaking an EPC plant project in west Africa, spanning an entire cement production line from raw materials crushing to packing and dispatch. Against the backdrop ...
As the need for carbon neutrality in cement production has moved firmly to the headlines, the US cement association, PCA, has developed its roadmap to transform the country's cement industry into ...
Carbon capture and utilisation (CCU) is becoming one of the most desired technologies in the cement industry. But how easy is it to get started on the route to having a commercial carbon capture p...