Articles published in International Cement Review Magazine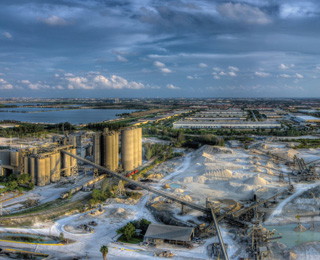 Titan Florida has garnered the coveted ISO 50001 certification for its Pennsuco (PNS) plant – the second certification for Titan America's two US cement plants. PNS is the largest cement facility in Florida and recognised as one of the most environmentally friendly and efficient plants in the US. The two Titan facilities are the only cement plants in America to have reached the signature achie...
Over 2500 delegates from 110 countries registered for Cemtech's first virtual conference, which brought together more than 25 speakers from leading international cement manufacturers and technolog...
Malaysia's cement market has seen consumption slow in recent years due to political uncertainty and a mature residential market. Although COVID-19 stifled output in the 1H20, a new government and ...
Since Louis Vicat discovered artificial cement in 1817, the France-based Vicat group has expanded to be a major cement producer in 12 countries. The family-owned business was founded in 1853 when ...
Dr Michael Clark discusses the cement sector's response and strategies in terms of the large-scale challenges involved with decarbonisation. LafargeHolcim's Richmond plant in Canada, where ...
France-based multinational Vicat group has been contributing to the European SeRaMCo (Secondary Raw Materials for Concrete Precast Products) project, aimed at reducing the carbon footprint of the ...
Rhône Ciments, the new Cem'In'Eu grinding facility equipped with the latest 4.0 technology and a capacity of 240,000tpa, has now started production. After 18 months of construction work and delays...
The European kraft paper and paper sack industry has put further efforts into improving its carbon footprint. The latest carbon impact analysis on European paper sacks carried out by the Swedish r...
Lafarge Egypt is among the leading companies in the domestic building materials sector with a long-standing history in the country. Despite current market headwinds and the impact of COVID-19, Sol...