Articles published in International Cement Review Magazine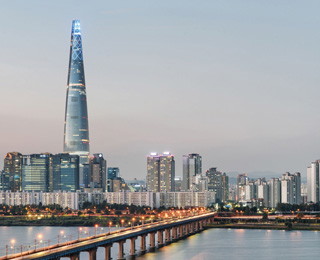 The rapid capacity build-up of South Korea's cement industry over the 1980s-1990s came to a sudden end in 1997. Since then the sector has shifted its investment focus to the sustainable production of cement, supported by the government's drive towards carbon neutrality by 2050. By Korean Cement Association, South Korea. If South Korea's government maintains its economic stimulus policy ...
Over 2500 delegates from 110 countries registered for Cemtech's first virtual conference, which brought together more than 25 speakers from leading international cement manufacturers and technolog...
Despite initial concerns that Mexican cement demand would see a sharp contraction in 2020 due to the COVID-19 pandemic, domestic consumption held up better than expected through the year. The earl...
Since Louis Vicat discovered artificial cement in 1817, the France-based Vicat group has expanded to be a major cement producer in 12 countries. The family-owned business was founded in 1853 when ...
Dr Michael Clark considers the role of grinding technology in reducing clinker content but retaining the cement strength class. The first industrial installation of a polysius® booster mill...
With a steep reduction in UK train passenger numbers and a thinned-out passenger train timetable due to COVID-19, freight and logistics firm Freightliner has been exploring new types of services t...
Encouraged by healthy construction demand and promising growth potential, two regional cement manufacturers have decided to invest in cement grinding facilities in Yucatán, Mexico. Both Cementos F...
Titan Florida has garnered the coveted ISO 50001 certification for its Pennsuco (PNS) plant – the second certification for Titan America's two US cement plants. PNS is the largest cement facility ...
ICR speaks with LafargeHolcim's Director of Corporate Manufacturing and Slag Operations, Derick Dreyer, about the company's US operations, their resilience in times of COVID-19 and how new technol...