Articles published in International Cement Review Magazine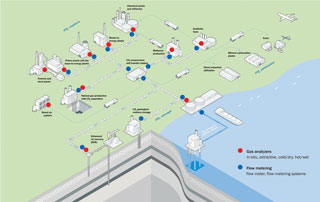 Following the Paris climate agreement (2015), the decarbonisation of the energy and industrial sectors is becoming increasingly important. One of the most significant measures to achieve the climate targets is to reduce carbon dioxide (CO 2 ) emissions. The capture, use and storage of CO 2 is an essential part of the decarbonisation strategy and an important milestone for a low-carbon future....
Cemtech welcomed attendees to its annual Asia meeting, held as a virtual event, between 21-24 June 2021, which considered the technologies and processes required to advance the region's transition...
While the outlook for the German cement sector is expected to stay positive, all forces are now focussed towards achieving climate targets. With 2050 still far in the future, the industry is build...
Since Louis Vicat discovered artificial cement in 1817, the France-based Vicat group has expanded to be a major cement producer in 12 countries. The family-owned business was founded in 1853 when ...
As the raw material passes through the cement production process, recirculation cells are created. Due to the heterogenous nature of the fine materials, the composition in each cell is not uniform...
Rather than a traditional pulse-jet cleaning system, Rohrdorfer Zement opted for a state-of-the-art SWAP-based dust removal system to replace the existing kiln and raw mill electrostatic precipita...
Since being privatised in 2001, the Lukavac cement plant in Bosnia-Herzegovina has seen a number of major investments. In more recent years, the focus has been on fine-tuning existing equipment to...
To address the urgency of the climate crisis, a wide range of CCUS technology pathways are being explored by the cement industry. One of these options is the use of microalgae to capture CO 2 and...
Carbon capture and utilisation (CCU) is becoming one of the most desired technologies in the cement industry. But how easy is it to get started on the route to having a commercial carbon capture p...