Preview: 2013 IEEE-IAS/PCA 55th Cement Industry Technical Conference
Orlando, Florida is the venue for the 55th IEEE-IAS/PCA's Technical Cement Industry Conference and Exhibition in 2013. Ahead of the event, the April 2013 issue of International Cement Review will present comprehensive coverage of the North American cement sector, including topical interviews with industry leaders Cary Cohrs (PCA Chairman) and Ted Richardson (IEEE's National Chairman).

Conference venue: Walt Disney World Dolphin Resort, Florida, USA
While US and Canadian cement producers continued to face challenges through 2012, signs of improvements have started to emerge and, as cement demand begins to recover, there is renewed optimism that the North American manufacturers are ready to respond. The main investment for the sector has arguably been in environmental improvements over recent years as older plants upgrade to NESHAP requirements on emission controls.

Energy savings and more sustainable cement manufacturing techniques are also prerequisites to running successful factories in today's cement market which has seen raw material, energy and fuel costs all impact on margins. The carbon tax has also landed heavily on cement producers in Canada.

US cement consumption is rising again and should reach 88.2Mt in 2013, up 8.6 per cent from 81.2Mt achieved in 2012. US cement production is also forecast to be around 83.6Mt in 2013 while imports are expected to rise to 7Mt.

In Canada cement consumption is predicted to rise from 9.5Mt in 2012 to 9.8Mt this year. Cement output is also likely to increase to 13Mt in 2013.

So what's the latest plant news from both countries?

USA
Plant developments have started to pick up again in North America to comply with new environmental legislation and improve distribution networks. Ash Grove Cement Company, for example, is planning to construct a new preheater/precalciner system at its Midlothian plant in Texas involving an investment of US$125m. Similarly, Grupo Cementos de Chihuahua's is looking to remove two of its older kiln lines at its Dacotah cement works and expand capacity by 20 per cent.

Essroc has a further upgrade to its Martinsburg facility with a new US$10m railroad spur. This follows total upgrades of around US$650m since Essroc first acquired the plant from Capitol Cement in 2002.

On the environmental front, Capitol Aggregates has teamed up with Skyonic to introduce a pilot carbon capture plant using SkyMine® technology at the company's San Antonio facility.

Canada
In Canada, St Marys Cement (Votorantim Group) is pressing ahead with its pilot CO2 absorption system to cut greenhouse gases and to feed algae that can subsequently be used in oil production, converted into biodiesel and bioplastics as a renewable coal substitute.
Meanwhile, Lafarge Canada is hoping to expand its Exshaw plant by 2015 with a new kiln line.

In addition, Cibmec Canada has recently started to construct its 2Mta Gaspe Cement plant in Port Daniel at a cost of around US$709m. Over at Holcim (Canada) Inc's Mississauga plant, a new waste heat recovery system will also bring down costs.


International Cement Review looks forward to meeting delegates in Florida at Stand No 301.

About the IEEE-IAS/PCA Technical Conference
Since 1959, IEEE's Technical Conference has been a premiere calendar event for technical paper presentations, tutorials, poster sessions, equipment supplier exhibits and a cement plant tour. Technical papers are sponsored by each of the Cement Industry Committee's working groups: Automation, Drives and Related Products, Environmental Maintenance and Safety, General Practices, and Power Generation and Distribution.


Noteworthy exhibitors at the event:
3L&T Inc.
3L&T Inc. is a materials technology company based in Mountain View California, USA. We started our business with the development of three break-through discoveries:
- Organic coating for high temperature acid corrosion resistance
- Ceramic material for very high temperature and abrasion resistant lining
- Hybrid coatings for very aggressive chemicals

Our present emphasis is on solving severe corrosion and abrasion problems, our main customers include:
– Cement and lime
– Power generation plants
– Hazardous Waste incineration
– Metal smelters
– Battery recycle, glass, carbon black
Visit: www.3l-t.com
Stand No: 603
---
Air Products

Air Products provides a portfolio of gases, chemicals, and equipment to make the world more productive, energy efficient, and sustainable. Talk to our combustion engineers about the benefits of oxygen injection technologies, including increased alternative fuel utilization, increased production, decreased emissions, improved kiln performance, and lower overall operating costs. Visit our booth to enter our Grand Prize draw for an iPad® mini or Innovations in Portland Cement Manufacturing handbook!

Stand No: 316 / 318
---
Christian Pfeiffer America


Since 1925, Christian Pfeiffer has made a name for itself as a guarantor of outstanding components in grinding systems. In the early 1990s, long-standing customers motivated us to also apply our experience and innovation to plant engineering. Today, Christian Pfeiffer systems stand for quality and reliability. Our focus and expertise in grinding and separating technology enables us to be innovative and provide tailor-made solutions to solve even your most complex challenge.

Stand No: 123


---
Di Matteo

Primary as a pure supplier for the cement industry, DI MATTEO has developed to a leading expert in the special fields of bulk material-, conveying-, silo- and process-technology.
Whether you wish to convey, feed, store, discharge or dispense your bulk material - with high expertise and over 40 years of experience, DI MATTEO would like to support you in optimising your processes or developing a complete turn-key-system.

Bulk handling, process engineering, material handling, environmental engineering and more – DI MATTEO offers technological solutions which are both: high quality and cost-effective.
Stand No: 710


---
Fives Solios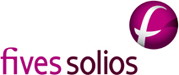 Fives Solios is a leading supplier of cement process de-dusting systems. It has 30 years' experience supplying bag filters for cement kilns, clinker coolers, and mills. The low-pressure long-bag technology was introduced by Fives Solios to the cement industry in the 90s. Since then, TGT™ Filters have been selected by customers for 28 cement plants. With offices in North America and Europe, it has a reputation for excellence in project execution, including turnkey shutdown-driven projects.
Stand No: 511 / 513 / 612

---
FLSmidth is the world's only total supplier to the cement and minerals industries. We offer customers one source for a full range of services, from complete plants and equipment to upgrades and know how. But our approach is always the same: to use our expertise to improve process and production efficiency.

Our strength is our people. Our engineers research and develop new products, install and maintain equipment, analyse processes and train plant staff, and design and install plant upgrades – always with one goal in mind, improving the performance of our customers' plants.

Stand No: 501 / 600
---
Fritz & Macziol GmbH

As much a specialist as a generalist, we offer an integrated portfolio of hardware, software, services and consulting in selected areas. Our aim: the best possible solution for the customer locally.
Stand No
:
930 / 932
---
Gebr. Pfeiffer, Inc.

Gebr. Pfeiffer SE, headquartered in Kaiserslautern, Germany, roughly one hour's drive southwest from Frankfurt/M, specialises in the planning, design and manufacture of equipment for the grinding of cement raw material, clinker, granulated blast furnace slag and coal for the cement industry. Besides vertical roller mills, Gebr. Pfeiffer SE manufactures special machines for the classification and drying of mineral bulk materials and the preparation of lime and gypsum. Established in 1864, the company presently employs approximately 450 staff worldwide and operates subsidiaries in Pembroke Pines, USA, and Noida, India, as well as representative offices in Nanjing, China, and Jebel Ali, UAE.
Stand No: 217


---
Industrial Accessories Company.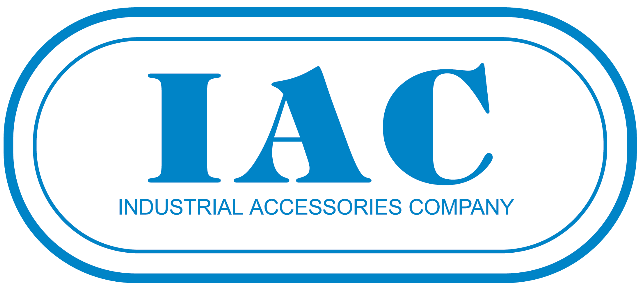 Industrial Accessories Company (IAC) is an industrial design/build and original equipment manufacturer of air pollution control baghouse filters, high temperature baghouses, flue gas desulphurisation, heavy metal mitigating sorbent injection systems, dry bulk material handling, and pneumatic conveying systems. IAC has installations worldwide providing these products and services along with many others. Process baghouse filters, nuisance dust collectors, heat exchangers, abrasion resistant pneumatic conveying, PAC injection, mercury mitigation testing, conveyors, construction services, turnkey projects, cement terminals.

Stand No: 210 / 212
---
KEITH Manufacturing Co.

The KEITH® WALKING FLOOR® system is suited to the cement industry because the unique reciprocating slat conveyor reliably handles a variety of difficult fuels including biomass, TDF, shredded plastics, paper, carpet, and even whole tires. A single bin can be designed to handle several types of material, giving flexibility to fuel purchases. Systems handle these difficult bulk materials at competitive costs and require minimal power and maintenance compared to conventional belt, chain and screw systems.
Stand No: 213 / 321
---
Loesche America, Inc.


Since 1906, Loesche GmbH has been constructing vertical roller grinding mills. Patented in 1928, our roller grinding mill technology has been continually advanced and in the meantime is synonymous with Loesche GmbH.
The key competence of the company is the design and development of individual concepts for grinding and drying plants for the cement, steel and iron, power, ores and minerals industry. The service portfolio ranges from first concept to commissioning augmented by maintenance, repair, training as well as modernization of grinding plants and spare parts activities.
For more information please refer to:
www.loesche.com
.
Stand No: 416 / 418
---
Thorwesten Vent GmbH


Thorwesten Vent GmbH
specialises in explosion venting and pressure shock resistant design. To a high degree, the company works in the field of solid fuels (grinding and ground fuel storage).

Stand No: 710
---
Ventilatorenfabrik Oelde GmbH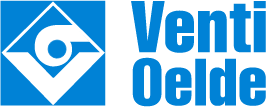 Ventilatorenfabrik Oelde GmbH is one of the world's leading providers of special fans for the cement industry. They are in use throughout the complete production process chain, from firing and cooling, grinding and separating to dust removal. The fans work under arduous conditions, depending on the operating point and application, they fulfil various functions. Peter Herrmann and Andreas Hempel will be at our stand presenting information about fans and filters.
Stand No: 518
---