Preview: 2014 IEEE-IAS/PCA Cement Industry Technical Conference
The IEEE-IAS/PCA Cement Industry Technical Conference is being held at The Gaylord National Resort and Convention Center, Washington, DC, USA, 13-17 April 2014.

In advance of this important event, we invite you to read ICR's exclusive interview with the Portland Cement Association (PCA) that includes comments from Gregory M Scott, PCA President and CEO, Rick Bohan, PE, FACI, Director, Manufacturing Technology and Edward Sullivan, PCA Group Vice President and Chief Economist.

Focus on energy
This year's keynote speaker is Dr Mark Johnson, director of the Advanced Manufacturing Office in the US Department of Energy's Office of Energy Efficiency and Renewable Energy. The PCA is continuing to monitor the US cement sector's energy consumption as producers aim to become less dependent on coal and petcoke, and look towards natural gas and alternative fuels. Low-clinker cements are also playing a part in reducing energy consumption. The changes that may be required to enable the high-level utilisation of supplementary cementitious materials in cement plants of the future are described by Kline Consulting in ICR's November 2013 issue. Many of these themes will be explored in the Environmental, Energy and Sustainability Group tutorial led by Kline Consulting, taking place on 14 April.
Transformation of industry
The PCA expects cement consumption to accelerate this year and beyond. Its autumn projections put 2014 cement consumption at 86Mt, reflecting an 8.1 per cent YoY increase.
The US has been transforming its cement industry, ready for the pick-up in cement demand, closing inefficient plants, as well as realising new investment in dry-process technology such as Essroc's Martinsburg facility – the location for this year's IEEE plant tour. A full report on the Martinsburg project will feature in the April 2014 issue of ICR.

Other industry upgrades to be announced include Ash Grove Cement's renovation of its Midlothian plant in Texas with a new preheater/precalciner line. Lafarge is revamping its Ravena works in New York, where two existing wet kilns will be replaced by modern production technology, taking cement capacity to 2.81Msta. Meanwhile, Cemex's Odessa plant in Texas is raising capacity by 345,000tpa to nearly 900,000tpa to keep pace with rapidly-growing demand in its west Texas market, led mainly by the oil and gas industry. Argos is also raising grinding capacity at its Harleyville works in South Carolina as the company readies itself to participate fully in the anticipated market recovery.

Environmental initiatives
Environmental matters are also at the fore as the National Emission Standards for Hazardous Air Pollutants (NESHAP) and Commercial and Industrial Solid Waste Incinerators (CISWI) measures start to take hold, even though compliance deadlines for NESHAP have been moved back to September 2015. Ash Grove's Montana cement plant has already added a new baghouse and Titan America plans to spend US$50m on its Pennsuco and Roanoke plants to bring them into line.

Meanwhile, Holcim (US) is to improve its Hagerstown plant with a new 2400tpd line with NESHAP-compliant technology, due for completion in mid-2016. Key to the company's business is working in a sustainable way to reduce the environmental and social impacts of its operations, Filiberto Ruiz, CEO of Holcim (US) and Aggregate Industries, told ICR in a recent interview.
IEEE-IAS/PCA core conference topics
Under the theme of 'Sustainable strength through innovation' this year's IEEE-IAS/PCA conference will explore a wide range of topics including safety, drives, power and automation. Technical content will also feature a series of tutorials and – new for 2014 – training for industry "Junior Professionals".

An extensive exhibition will feature many leading supplies to the North American cement industry.
There is also a mobile app than can be downloaded from the conference website. For accompanying spouses/companions, a number of sightseeing tours have been organised.
For more details visit: www.cementconference.org
Noteworthy Exhibitors at the 2014 IEEE-IAS/PCA meeting include:


---
Aumund Group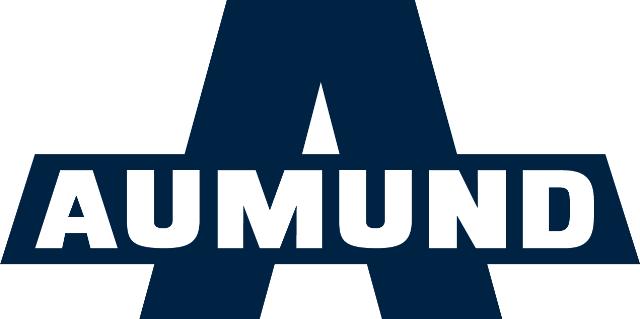 The AUMUND Group with its product companies AUMUND Foerdertechnik, SCHADE Lagertechnik and SAMSON Materials Handling offers products of high technical standard and solutions for a variety of applications wherever conveying and storing of bulk materials is required.
The products are used in the cement industry, power stations, iron and steel plants, the mining and mineral processing industry, chemical industry and bulk terminals on all five continents. Throughout more than 90 years of industrial construction, AUMUND has been a trendsetter in conveying technology as a result of research and development and customer driven improvements.

A major asset of the AUMUND Group is the global After Sales Services network as well as the PREventive MAintenance Service (PREMAS®) providing specialist assistance to plant operators with qualified hands-on service, spare parts and inspection. Training and consulting keep the plants' operating staff updated with all maintenance issues.

See us at booth # 307


---

BOLDROCCHI GROUP



Boldrocchi Group, headquartered in Italy, designs and manufactures custom-engineered equipment to fit customer's specific need since 1909. The main factories, near Milan, have a production area of over 35,000m2 and are equipped with thermal, acoustic and aeraulic test facilities. The Group has subsidiaries in India, Egypt, Europe, USA and Brazil and can provide an excellent site services and a worldwide assistance.

Boldrocchi is the right partner to design, supply and successfully start up the complete gas handling and dedusting system of any cement plant. Boldrocchi has the unique advantage of having the internal know-how for each of the key components, including fans, bag filters, gas coolers, dampers and silencers.
See us at booth # 312


---

Dynamis Ltda

Dynamis is a company that delivers innovative solutions aiming energy efficiency maximisation and operational cost reduction. Founded in 2003, the company specialised in the thermal field combines high technology (CFD and Finit Element Analysis) with an experienced team on day-by-day plant operations to achieve effective and low-cost solutions.
Dynamis has an experience of over 60 industrial D-Burners in operation and 50 waste-fuels installations, besides HGG's working with a patented D-Gasifier that allows installations to operate with 100 per cent petcoke.
Visit us at booth 427 to find out more about Dynamis – we are looking for new challenges.


---
FLSmidth

FLSmidth is a market-leading supplier of equipment and services to the global minerals and cement industries offering one source for a full range of services – from complete plants to equipment, upgrades and know-how. Our approach is always the same: improving the performance of our customers' plants.

Founded in 1882, we have grown into a worldwide organisation with more than 15,000 employees and local presence in more than 50 countries. Our engineers research and develop new products, install and maintain equipment, analyse processes and train plant staff, and design and install plant upgrades – and wherever they work, they always focus on improving plant performance.
Visit us on booths #300 & 302


---

Loesche


Loesche Vertical Roller Mills for cement grinding are on the market for nearly 25 years and more than 300 mills have been sold to produce a great variety of cement types.

Loesche´s long term experience in the cement industry allows for tailor made solutions. That includes a compact plant design keeping the CAPEX to the minimum, a highly-efficient mill with little-to-zero water injection and a very low specific energy consumption.

Loesche stand-alone grinding terminals in operation prove that state-of-art technology, which can be efficiently operated without a hot gas generator, is not only desirable but actually already available.
Visit us on booths #120 & 122
---

Motofrenos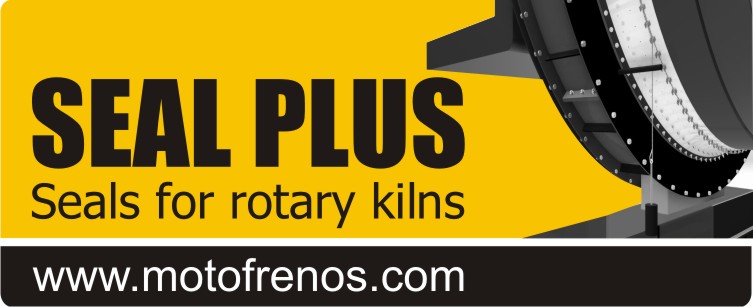 Motofrenos is a metalworking Colombian company founded in 1978, specializing in the design, manufacture and assembly of parts and accessories for the industrial sector in general. Since 1995 we offer external wafer type leaf seals for the cement industry and mining.

The seals are custom made, in accordance with the size of the furnace, dryer and rotary mill. We supply all the parts that make the seal, at a low cost and in a short time compared to other alternatives on the market.

Today with more than 150 seals installed in furnaces and rotary dryers worldwide for 25 companies in the cement industry and mining, we remain committed to preserving the environment

Visit us on Stand #100
---

Thermoteknix


Thermoteknix is launching an all new version of its tried-and-tested range of ThermaScope kiln and cooler cameras at IEEE-IAS/PCA in Maryland this year. The brand-new, smaller ThermaScope HD is fully air-cooled, High Definition (1280p), full-colour and has a display rate of 60Hz.

The new ThermaScope HD kiln and cooler cameras will improve operational efficiency and combustion control while enabling safe compliance with pollution minimising protocols. ThermaScope aids in detecting snowmen, red rivers and other anomalies, and make routine plant maintenance and shutdowns more predictable and less disruptive to the process. ThermaScope HD cameras are built to withstand the harsh environment of the cement kiln and provide high-quality, reliable and accurate data from inside the kiln. Requiring minimal maintenance, they relay valuable information from the heart of the clinker-making process, allowing plant engineers to make informed decisions about their operation.

Visit us on booth 418
---
To continue reading this story and get access to all News, Articles and Video sections of the CemNet.com website, please Register for a subscription to International Cement Review or Login