Event Preview: 2016 IEEE-IAS/PCA - Dallas, Texas, USA
The 2016 IEEE-IAS/PCA Cement Industry Technical Conference and Exhibition is taking place at the Gaylord Texan Resort and Convention Centre, Grapevine, Dallas, Texas, USA from 15-19 May.

The theme of this year's meeting is 'Sustainable Strength through Innovation', and boasts the largest number of technical papers ever to be presented. The exhibition will be held over three days and will feature many of the equipment and service suppliers operating in North America - see below for our round-up of key exhibitors.
Other activities taking place during the event include the new Fatality and Serious Injury (FSI) Prevention Symposium, which will be held on Monday 16 May, featuring Allen Hamblen of CalPortland as the keynote speaker.
Later in the week, a tour of the recently modernised Midlothian Cement plant owned by Ash Grove Cement, will take place on Thursday 19 May.
Main programme
The technical presentations will be grouped under the main themes of Automation, Drives and Related Products, Environmental, Energy & Sustainability, General Practices, Maintenance & Safety, Power Generation, Distribution.
In addition, a vast range of activities has been organised for all levels of interest and ability, including advanced process training workshops, professional development training sessions for new entrants into the industry, and a variety of tutorials given on specific technologies by cement equipment suppliers.
Cement sector developments
There has been much activity in the North American cement sector since the last IEEE Conference was held in Toronto. Last month, GCC Dacotah announced a US$90m upgrade project at its Rapid Cement plant where its Kiln Line No 6 will be restarted. Lehigh Southwest (Lehigh Hanson Inc) is also seeing more reason to invest having ordered a new FLSmidth roller press and pre-grinder for its Tehachapi plant in California. Ash Grove Cement's Midlothian plant in Texas, which is the featured plant tour for this year's IEEE event, has installed a new semi-dry preheater/precalciner. You can read all about this major modernisation project in the May issue of International Cement Review.
Meanwhile, Buzzi Unicem is in the middle of moderninsing its Maryneal cement plant in Texas, but has also been growing its distribution network with the addition of three new cement terminals in 2016 located at Rock Island (IL), Grandville (MI) and Elmira (MI). Votorantim-owned St Marys Cement is proposing a US$130m kiln modernisation project at its Charlevoix, Michigan, USA, plant. The project will lead to lower emissions, improved efficiency and increased production. The expansion will see capacity increase from 1.4Mta to 2Mta. The LafargeHolcim group is also adding new kiln lines to the Hagerstown (MD) and Ada (OK) plants, while the Ravena cement plant is also fitting a new kiln line that will be operational in mid-2017.
However, at Titan Cement there was disapopointment in March 2016 as the management decided that the greenfield plant at Castle Hayne in North Carolina would no longer go ahead as the economics did not make the project viable.

New structure to US producer landscape
Since the merger of Lafarge and Holcim there has been a large shake-up in ownership of cement facilities not only in the USA but around the world. In August last year, Summit Materials was quick to acquire assets from Lafarge North America in a US$450m deal. This included a 1.2Mta cement plant at Devenport, Iowa, and a further seven distribution terminals that were amalgamated into Summit Materials' Continental Cement Co portfolio of operations along the Mississippi.

CRH also gained market share in the US cement sector by acquiring the Trident cement plant in Montana from Holcim US Inc as well as five cement terminals (Detroit, Cleveland, Dundee, Buffalo and Duluth) in the Great Lakes in the autumn of 2015.
The US curently has a clinker capacity of 98.3Mta with 134 kilns at 92 plants. Total Portland and masonry cement demand reached 92.34Mt in 2015, up 3.8 per cent YoY.
PCA: celebrating 100 years
This year also marks 100 years of service to the industry by the PCA. To mark this achievement, ICR conducted a special interview with James Toscas, CEO and President of the PCA.
Keeping up to date
For more details on the event and to register, visit www.cementconference.org. Or else, to keep updated on the latest developments, download the IEEE-IAS/PCA Conference Mobile App.

Noteworthy Exhibitors:
As always the supplier exhibition is a key part of the event. Below we highlight the must-see exhibitors.


---

Boldrocchi Group





Boldrocchi Group, headquartered in Italy, since 1909 designs and manufactures custom-engineered equipment to fit customer's specific need. The main factories, near Milan, have a production area of over 35,000 m2 and are equipped with thermal, acoustic and aeraulic test facilities. The Group has subsidiaries in India, Egypt, Spain, France, Mexico, China and can provide an excellent site services and a worldwide assistance.

Boldrocchi is the right partner to design, supply and successfully start up the complete gas handling and dedusting system of any cement plant. Boldrocchi has the unique advantage of having the internal know how for each of the key components, including fans, bag filters, gas coolers, dampers and silencers.

Visit us at booth #122
---

Columbia Steel Casting Co., Inc.





Founded in 1901, Columbia Steel is a respected manufacturer of quality replacement wear parts to the cement industry worldwide. Their product line includes parts for equipment such as crushers, impactors, hammer mills, roller mills, pulverizers, preheaters, kilns, clinker coolers, clinker breakers, grinding mills, mining shovels, drag chain conveyors, apron feeders, bucket elevators, and more.

Columbia Steel offers a full range of alloys, including heat resistant steels, high chromium alloy irons, chromium molybdenum steels, high strength steels, manganese steels and Xtend Process® bi-metallic castings. Engineering, patternmaking, casting, machining, heat treating and inspecting all take place in Portland, Oregon U.S.A.

Visit us at booth #510

---

Defawes





Defawes is an unique gear and gearbox designer and manufacturer with a history that covers more than 100 years.

Our services include:
• Gear manufacturer with almost no limit in size and module
• Design of new one-of-a-kind gearboxes
• Reverse engineering of existing gearboxes
• Segmented girth gears with diameters of 16 m and more
• Pinions for rotary kilns & ball mills with the shortest delivery time and highest accuracy on the market
• High level engineering services for new designs, improvements or verification calculations
• Spare parts and revision of any type, any brand of gearbox
• On-site services for measuring, supervision and asset management for open and closed gearing.
• Urgency service for delivering spare parts in case of an unexpected shutdown or standstill.

Visit us at booth #722

---

FLSmidth Inc





FLSmidth is a market-leading supplier of equipment and services to the global minerals and cement industries offering a full range of services – from complete plants to equipment, upgrades and know-how. Our approach is always the same: improving the performance of our customers' plants.

Founded in 1882, we have grown into a worldwide organisation with more than 15,000 employees and local presence in more than 50 countries. Our engineers research and develop new products; install and maintain equipment; analyse processes and train plant staff; design and install plant upgrades; wherever they work, they always focus on improving plant performance.

Visit us at booth #500

---

Fons Technology





FONS TECHNOLOGY INTERNATIONAL (FTI) provides clinker coolers to the international cement industry. There are more than 20 of the company's coolers now in operation around the world. The FONS Delta Cooler is superior to any existing cooler on the market, due to innovative design improvements such as the efficient horizontal 'walking floor' transport system.

Visit us at booth #106

---

Gambarotta





Since 1919, Gambarotta Gschwendt has designed, manufactured and installed equipment for bulk solid mechanical handling in the cement, lime & gypsum, steel, aluminium, minerals and fertilizer industries. Thanks to the company's long experience and extensive references, and its philiosophy of continuous improvement, the company has become one of the international leaders in this kind of equipment.

The range of equipment supplied by the company includes pan conveyors, apron and surface feeders with possible weighing systems, bucket elevators, drag chain conveyors, screw conveyors and all types of connection valves.

Gambarotta's equipment is able to satisfy any customer request, in full compliance with international regulations and proven quality, reliability and long-life. Gambarotta Gschwendt guarantees an efficient after-sales service, timely supply of spare parts and sends qualified technicians to any part of the world to upgrade existing plants or improve capacity or reliability.

Visit us at booth #311

---

Keith Manufacturing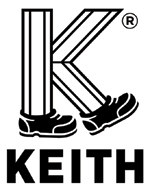 KEITH®WALKING FLOOR® conveyors provide a cost effective, low maintenance solution to fuel receiving/storage/handling requirements. Systems automate the feeding process, delivering material in a consistent manner, as well as storing it until needed. Live-bottom bins reliably handle a variety of fuel stock. Systems are custom engineered and designed to move tons, not pounds.

KEITH Mfg. Co. has provided a variety of industries with safe, reliable and innovative bulk material handling solutions for the past 40 years. KEITH systems are used throughout the refuse & recycling, agriculture, energy generation and wood products industries. For more information on KEITH® products and the company's international locations, visit www.keithwalkingfloor.com.

Visit us at booth #729


---
Loesche



110 years of innovative engineering

Today, more than 2.000 Loesche vertical roller mills are grinding raw material, cement, coal, and industrial minerals all over the world.

The outstanding performance of Loesche mills in operation have made us the market leader for vertical roller mills, especially in the field of cement grinding.

In 2016, we are happy to celebrate 110 years of Loesche's innovative engineering - and we are still getting better. From individual mills to complete grinding plants, from supervision services to maintenance concepts. We offer all you need.

For more information please .
---

Mole Master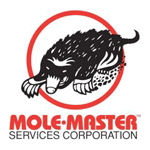 Mole•Master Services Corporation, silo cleanout specialists for over a quarter century, will be exhibiting at the IEEE Show. In addition to its "Big Mole" silo cleanout services, Mole•Master will also be featuring its JR 360™ and Archmaster™ silo cleanout products, along with the new Safe-T-Shot CO2 Blasting System, ideal for cement silos and kilns.

Mole•Master also offers industrial vacuum services, media blasting, hydro-blasting, pipe cleaning, silo inspections and more.

Visit us at booth #334

---

Scheuch





As an international market leader in the ventilation and environmental technology sector, Scheuch GmbH always keeps up to date with the latest industry technology. For example, the family-operated company provides trend-setting complete solutions for dust filtration and exhaust gas cleaning for the entire cement production process. With the innovative EMC, DeCONOx and eXmercury systems, the Austria-based company is once again proving itself to be a global pioneer in the industry.

Visit us at booth #203

---

Unicast Inc.





Unicast designs and distributes quality cast replacement wear parts for the cement, mining, aggregate, and coal industries worldwide. We supply superior castings from chrome moly, manganese steels, heat and corrosion resistant stainless steels, high chrome white irons and low alloy steels.

Our core wear part solutions include diverter valves, Titanium Carbide inserts, impactors and regular hammers and blow bars, apron feeder pans, grinding mill liners, crusher parts, grizzly panels, and cooler grates. Our cast wear parts have been the reliable, hassle-free, cost-cutting choice for maintenance engineers around the world since 1994.

Visit us at booth #518

---