Powtech 2019: Bulk material handling
RETURN TO MAIN MENU

Clyde Pneumatic Conveying
Hall 4A, Stand 511
Web: www.cbpg.com
Products at the core of Clyde Pneumatic Conveying's business include but are not limited to dome valves, batch or continuous rotary and screw feeders, Smart conveying pumps and dense-phase pumps for the transport of a wide range of bulk materials.
Eriez Magnetics Europe Ltd
Hall 3, Stand 409
Web: www.eriez.com
Product: Eddy current separators
In 2018, a record number of over forty Eddy Current Separators units were sold into the European market, providing recycling companies with optimal recovery of valuable non-ferrous metals from all waste types.
Today, the RevX-E ST22 ECS unit offers unprecedented recovery of non-ferrous metals as small as1-2mm and continues to be at the forefront of the industry, claims Eriez Europe.

For complete metal recovery, Eriez manufacture a range of modular systems to separate ferrous and non-ferrous metals, designed to incorporate additional separators including overband magnets and magnetic drums, into stand-alone systems.
ERSEL
Hall 4, Stand 510
Web: www.ersel.com
Product: hammer crusher, impact crusher
Ersel's hammer crusher is designed for medium hardness crushing of limestone and gypsum. The company's impact crusher is a secondary-tertiary crusher with low power consumption.
Hoffmeier Industrieannlagen GmbH + Co KG
Hall 2, Stand 130
Web: www.hoffmeier.de
Hoffmeier Industriennlagen will showcase its maintenance services, including inspection, crushing plant and transport systems analysis, disassembly and assembly, wear parts, etc.
Kaeser Kompressoren SE
Hall 4, Stand 236
Web: www.kaeser.com
Product: DBS rotary screw compressors

The new DBS-series screw blowers promise big energy savings for wastewater treatment plants. With power ratings from 15 to 37kW and flow rates from 4 to 22.5m³/min, they are currently the most efficient screw blowers available.
Like their big brothers, the EBS and FBS, the new DBS screw blowers deliver unparalleled efficiency, claims Kaeser. They are up to 35 per cent more efficient than conventional rotary blowers and also provide energy savings in the double-digit range compared with many commonly available screw and turbo blowers.
These benefits are made possible in no small part by the proven Sigma Profile rotor technology used in the rotary screw compressor sector. Another key factor is the innovative non-slip direct drive with speed transmission integrated into the air end, which delivers maximum speed with minimal transmission losses. The result: lower energy costs, says Kaeser.
Kreisel GmbH & Co KG
Hall 4A, Stand 231
Web: www.kreisel.eu
Product: rotary valves, double flap valves, slide gates

Kreisel wear-resistant ceramic rotary valves are characterised by high performance, high throughput and increases in service life by a factor of 10 to 20 compared with steel valves depending on the material to be conveyed. Double-flap gate valves are used to continually extract flowing, dust and grain-shaped and rough bulk materials while sealing of process and under pressure chambers.
Muller Beltex BV
Hall 5, Stand 229
Web: www.mullerbeltex.com
Product: POLYSUR®, KRYPANE®
Muller Beltex's POLYSUR® elevator belts are designed for the toughest industrial applications to meet the special criteria that vertical conveying requires from belting, based on performance and life expectancy. POLYSUR® elevator belts offers excellent life in the most arduous applications for conveying: concrete, cement, sand, etc at long centre distances, requiring straight running and reliability with high safety factors.

Next to Muller Beltex's wide range of components for bucket elevators, the company also supply KRYPTANE® super abrasion resistant polyurethane liners, conveyor belts and conveyor components and parts for sifters and screens.
OAS AG
Hall 3, Stand 225
Web: www.oas.de
Product: ProNTo, Silo module
OAS AG covers planning, delivery, assembly, and commissioning of plant sections or even the entire plant, starting with the structural steel work and ending up with the control cabinet.

The process control system proNTo combines both, SCADA and MES functionality, using Windows Servers 2012/Windows 7/virtual environment and Oracle databases as a basis. proNTo has developed substantial strength by the fact that it can be integrated into different ERP-systems, such as SAP.
This silo module plan offers a means to calculate silo capacity for a complete discharge of a tank truck. The dosing aggregates, the weighing, the conveyance station of raw materials, the air production, the control as well as the stairway up to the silo roof are positioned inside the construction.
Rembe GmbH Safety + Control
Hall 5, Stand 407
Web: www.rembe.de
Product: Targo-Vent

REMBE is a safety specialist in pressure relief and explosion safety. It provides customers in all industries with safety systems for their plants and equipment.
TARGO-VENT is an opening angle limiter developed especially for explosition vents, which guides the explosion flame and pressure wave specifically into areas, in which there is no danger for the adjoining infrastructure. TARGO-VENT dynamically and progressively cushions the explosion vents situated beneath it, and can therefore also assimilate large kinetic forces resiliently. TARGO-VENT absorbs the enormous repulsive forces of the explosion energy and guides the flames and pressure wave in the desired direction.
Depending on customers' requirements, the the flame and pressure wave are diverted at a defined angle of approximately 30° to approximately 45° upwards or to the side. Facility operators can therefore minimise the safety areas around the vent opening. Therefore, the utilisable area is increased.
Rotolok Ltd
Hall 5, Stand 478
Web: www.rotolok.com
Product: Dust collector valve
Rotolok has introduced a low-cost solution to dust collector valve needs. The dust collector valve is a lighter duty option for standard dust collection applications. Constructed with a robust cast iron body and cast-iron end covers. Bearings are inboard and shafts are sealed with lip seals. All dust collector valves are direct driven with a right-angle gearbox and motor.
These dust collector valves have been engineered and designed solely as a low cost alternative for applications with pressure differentials of 3psi or less. It's available in 150, 200, 250 and 300mm round and square inlet sizes.
Schenck Process Europe GmbH
Hall 4A, Stand 208
Web: www.schenckprocess.de
Product: Multidos®L, MCF PowerSave®
Schenck Process is your complete global source of highly accurate dry bulk material pneumatic conveying, weighing and feeding systems with additional expertise in dust collection through a wide range of filter media.
MULTIDOS® L series weighfeeders complement the product line with low feed rates. The lightweight design and easy accessibility through large inspection openings of the parts in contact with the product make the MULTIDOS® L especially suitable for use in the food processing and food industry. All parts in contact with the goods fed into it are made out of stainless steel.

Requiring no integrated plant air to function, the MCF PowerSaver® generates energy cost-savings of up to 50 per cent over conventional high pressure pulse jet or reverse air cleaning systems. The MCF is built to handle heavy dust loads including abrasive materials, and comes in configurations to fit most industrial air quality applications.
With the patented Never Miss™ Controlled-Cleaning System, the MCF PowerSaver aligns the cleaning arm and bag segments, which positions the air nozzles to fire directly into the bags. No air is wasted, resulting in reduced energy consumption and extended filter bag life, says Schenck Process.
STAG AG Schüttguttechnik
Hall 2, Stand 431
Web: www.stag.net
Product: Lump breaker KB, SiLex
The STAG Lump Breaker KB is developed for breaking up bulk materials and no dulised bulk materials. With the employment of a STAG Lump Breaker KB, oversized particles are broken down to a defined granular size by the constructional design of the blades. In many cases, treatment is carried out before an ensuing pneumatic or mechanical conveyance or loading into silos.
STAG SiLex is a mechanical discharge aid for silos, finds employment with thick and not fluidisable bulk materials. It is incorporated into silos, bunkers and containers that may be round or even angular. Due to its low overall height and its simple mode of operation, the STAG SiLex can usually be retrofitted to existing silos and containers without the need for major conversion work.

Siemens AG
Hall 4A, Stand 115
Web: www.siemens.com
Product: Sitrans WW100
Siemens AG is a global technology powerhouse that has stood for engineering excellence, innovation, quality, reliability and internationality for more than 165 years.

SITRANS WW100 is a high-accuracy, low-capacity weighfeeder used for minor ingredient additives. SITRANS WW100 is one of the most accurate in-motion weighing systems on the market. It is specially designed for high accuracy on light loading processes. The design eliminates material buildup to ensure accurate, reliable measurement.

The unique long length platform weigh bridge mounts directly to a corrosion-resistant platform load cell. An adjustable mechanical shear gate profiles the material and fixes the correct material bed depth for a given material particle size. The belt speed can be automatically adjusted to attain the correct feed rate.

Standard components include the belt weigh bridge, speed sensor, and test chains supported by Milltronics BW100, BW500, or SIWAREX FTC microprocessor-based integrators for easy blending, batching and feed rate control.
Tank Connection
Hall 2, Stand 117
Web: www.tankconnection.com
Product: Aluminium geodesic dome, Bolted RTP Tank
Tank Connection is the only tank manufacturer worldwide that designs, fabricates and installs all four major types of steel storage systems: bolted RTP, field-weld, shop-weld and hybrid tanks. Tank Connection's RTP construction is the bolted tank design for dry bulk storage applications.
UWT GmbH - Level Control
Hall 4A, Stand 123
Name of contact: Andrea Fisher
Web: www.uwt.de
Product: Nivo radar NG 3000 and NG 8000
The NovoRadar® with high-frequency microwave pulses is a reliable level measurement solution for versatile use in silos, tanks and pipes. The intelligent software guarantees precise measurement results and a well-monitored probe. The integrated display and adjustment module offer comprehensive diagnostic functions and a very user-friendly handling. The rod and rope extension of the TDR are customisable. With a temperature range from -40°C up to +200°C as well as the robust version for overpressure up to 40bar the NivoGuide® versions NG 3000 and NG 8000 offer a high degree of flexibility for applications.
VAUTID
Hall 1, Stand 644
Web: www.vautid.com
Product: composite wear plate
VAUTID composite wear plates are wear-proof and long-lasting. The hard-surface layer can be made to suit the specific application. The plates are also easily installed through back-side welding or bolting. Composite plates are available in a variety of dimensions and qualities. Plates can be cut to size to conform to drawings and heated or cooled to attain the desired shape – for extremely cost-effective and fast wear solutions in a wide variety of applications and industries, claims VAUTID.
VAUTID hardfacing materials can be applied quickly and are an especially efficient solution to a variety of wear problems on site. In order to meet every requirement in every field of application perfectly, VAUTID hardfacing materials are available in a variety of material types, alloys and qualities, including hardfacing materials, rust-free auxiliary welding materials, auxiliary repair welding materials and special materials. These materials are available as stick electrodes or tubular wire.
Ventilatorenfabrik Oelde GmbH
Hall 1, Stand 530
Web: www.venti-oelde.de
Product: Industrial filter
Industrial filters from Ventilatorenfabrik Oelde are sold to numerous industrial sectors such as in mineral processing, metalworking & metal processing, in recycling as well as in the fibre and wood industries. The company's filters clean unwanted dust from air and process gases. They are very versatile and can be used for flow rates from 1000 to over 1,000,000 m³/h and for dust quantities up to 1000g/Nm³.
Ventilatorenfabrik Oelde offers a single- or double-row filter, depending upon the amount of air, the amount of dust it carries and upon the space available. All filters can be used as suction and as pressure filters. The double-row designs are arranged with a centrally located inlet corridor for the unfiltered gas.
The gas to be filtered is fed to the outside of the filter bags in Ventilatorenfabrik Oelde's industrial filters. The bags are intensively cleaned with pulses of compressed air during normal operation, synchronised to the operation in progress.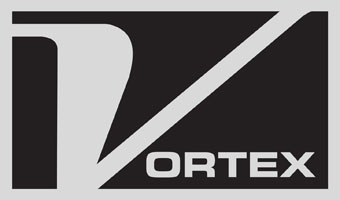 Vortex Global
Hall 4, Stand 186
Name of contact on stand: Laurence Millington
Web: www.vortexglobal.com
Product: Titan valves, TLD Diverter, Aggregate diverter, TSG Gate, dustless spout filtration system, spout positioner
Vortex's Titan Series slide gates and diverters are valves engineered for heavy-duty material handling applications that pose additional abrasion or wear issues to the valve. Some of the materials handled with Vortex Titan valves include alumina, bauxite, cement, clinker, coal, fly ash, frac sand, gravel, glass cullet, lime, limestone, metal powders, potash and sand.
The Titan TLD Diverter offers replaceable wear liners for added abrasion resistance and removable access panels for internal inspection, cleaning or maintenance. The Titan TSG Gate handles dry material in gravity flow applications where positive material shut-off and dust tight sealing is required. Vortex's Aggregate Diverter has optional inlets, chute liners, and bucket liners that extend the life of the valve when handling abrasive materials.
Meanwhile, Vortex Loading Solutions provide fast and steady material flow during the loading of dry/bulk solid materials in open and/or enclosed vessels. Vortex Loading Solutions offer a complete line of versatile loading spout systems for loading process.
Vortex's Loading Spout is used to load dry/bulk solid materials with low maintenance and service expenses. The spouts are ATEX certified and offers a 10-year cable warranty. The Dustless Spout Filtration System is engineered to capture fugitive dust, prevent material waste, and ensure plant and environmental safety. Vortex's Spout Positioner eliminates the need to reposition vehicles once they have entered the loading station. The traversing hopper on the positioner connects directly to the spout and allow for exact positioning. Vortex Aeration Systems are designed to convey dusty, powdery or flaky materials by using gravity on a downward slope. All aeration systems are custom designed and manufactured to your individual project specification, so they can handle any material and desired flow rate.
VSR Industrietechnik GmbH
Hall 2, Stand 550
Web: www.vsr-industrietechnik.de
Product: VSR Blaster® Vibrex®, Linex®, Carex®
With the VSR BLASTER® air cannon, VSR claims to havedeveloped pioneering technology. The cement industry, in particularly, quickly recognised the potential of this product, which still sets the standard. The company's leading position has been maintained through continuous, customer-oriented development. However, VSR is still able to keep spare part compatibility.

With optimisation of bulk material conveyor belt transport, the VIBREX® conveyor belt scrapers, LINEX® conveyor belt centralising idlers and CAREX® segment block system for chute sealing are important tools that have been developed further and proven their worth in a variety of applications over the course of time.
WAM Group
Hall 4, Stand 257
Web: www.wamgroup.com
Product: BA Bin Activator
The BA Bin Activator is a device of tapered conical shape that due to vibration facilitates material flow from hoppers or silos. It consists of a seamless carbon or stainless steel cone manufactured on a sheet metal lathe, a seamless SINT® engineering polymer seal with integrated upper and lower flange, suspensions for connection of the Bin Activator with the silo, as well as one or two electric vibrators.
To fit the BA Bin Activator, the silo cone has to be shorter than usual, leaving a wide outlet section. A flange supplied before or together with the Bin Activator is welded to the silo outlet on site. Special suspensions and a seamless flanged SINT® engineering polymer seal form a flexible connection between silo and Bin Activator. One or two electric vibrators fitted to the unit generate vibration of the Bin Activator every time the feeding device beneath the silo is started for material extraction. During operation the Bin Activator describes a gyratory movement which is transmitted to the material inside the silo. The result is smooth material flow through the Bin Activator outlet into the connected feeder.
aixprocess GmbH
Hall 2, Stand 421
Web: www.aixprocess.de

Aerzen
Hall 4, Stand 271
Web: www.aerzen.com
Atlas Copco Kompressoren und Drucklufttechnik GmbH
Hall 4, Stand 357
Web: www.atlascopco.com
Bradley Pulverizer Co
Hall 4A, 314 Stand
Web: www.bradleypulverizer.com
EMDE Automation GmbH
Hall 4A, Stand 406
Web: www.emde.de
Listenow GmbH & Co
Hall 1, Stand 351
Web: www.listenow.com
Rice Lake Weighing Systems Europe BV
Hall 4, Stand 158
Web: www.ricelake.com
Rotex Europe
Hall 4, Stand 191
Web: www.rotex.com
Van Beek
Hall 3, Stand 235
Web: www.van-beek.nl

RETURN TO MAIN MENU