Event Preview: 61st IEEE-IAS/PCA 2019 St Louis
This year's IEEE-IAS/PCA 2019 Cement Industry Technical Conference is being held at the St Louis Convention Center, MO, USA on 28 April - 2 May 2019. The conference theme is: 'Sustainable strength through innovation' and the meeting will include tutorials, technical sessions, process training, professional development training, an exhibit hall displaying the latest in product and service offerings, plus a tour of LafargeHolcim's Ste Genevieve cement plant.

More information can be found on the IEEE-IAS/PCA St Louis event website.
Ahead of this year's meeting, ICR provides a roundup of major cement industry news from the USA and Canada over the past year, including the latest acquisitions and new investment projects. We also profile an array of companies exhibiting at this year's IEEE-IAS/PCA St Louis event.
Sector developments
USA
Major acquisition activity saw CRH complete its purchase of Ash Grove Cement Co in June 2018 for US$3.5bn. Grupo Cementos de Chihuahua (GCC) also acquired the 0.315Mta Trident cement plant in Three Forks, Montana, from CRH.
Meanwhile, Cemex USA has purchased a limestone quarry in Chico outside Fort Worth in Texas from Blue Star Materials II. HeidelbergCement also announced that its subsidiary Lehigh Cement Co has signed an agreement to sell its 51 per cent position in Lehigh White Cement Co to minority shareholders Aalborg Cement Company and Cemex.
In terms of plant modernisation, one of the industry's largest projects will be rolled out by Cemex USA as part of a group-wide strategy to equip all its cement plants with AI Autopilot from Petuum Industrial. At first, just a few selected plants in the USA will be supplied with this technology which will deliver real-time forecasts for key variables in the cement production process.
Meanwhile, Lehigh Hanson plans to invest US$600m to modernise and expand its Mitchell cement plant in Indiana. Construction is expected to start in 2020 and project completion is scheduled for the end of 2022.
Buzzi Unicem Inc has also been in expansion mode, having invested EUR31.5m on projects including Phase 2 of its new line at the Maryneal plant, Texas, the reconstruction of a baghouse filter at the Cape Girardeu plant, Missouri, and the modernisation of a terminal in Dallas, Texas.
CalPortland Cement completed the installation of a new finish mill at its Oro Grande plant in California in March 2019.
US Cement LLC was licensed to begin white cement production at its 0.5Mta plant in Brady, Texas, from the 1H19.
For Ash Grove Cement's Louisville plant, Nebraska, FCT Combustion will convert two kilns to natural gas firing, with the scope of supply including two Gyro-Therm MKII burners.
Illinois Cement Co has requested rezoning and special use permits to open a new limestone quarry in Dimmick Township, near La Salle City.
Co-processing, alternative fuel, energy and environmental initiatives have also been plentiful. For instance, LafargeHolcim's Theodore cement plant in Alabama started to use contaminated lime sludge for co-processing in November 2018. Meanwhile, the company's Paulding cement works became the first North American plant to harness wind power in 2018. Three turbines built by One Energy have the capacity to generate 12mkWh annually.
Lehigh Northeast has applied for a modified air permit to allow the company to burn an engineered fuel product called 'raggertail' from recycled paper mills.
Carbon Cure Technologies achieved CO2 capture and utilisation (CCU), capturing CO2 at Cementos Argos' Roberta plant near Calera, Alabama, and using concrete manufactured with the captured CO2 at Cementos Argos' Alabama plant.
In terms of new terminal projects, McInnis Cement opened a new terminal at the South Bronx waterfront, New York, in October 2018. The 100,000ft2 facility has a warehouse with cement storage capacity of 44,000t.
South Texas Cement received a Bruks Siwertell ST 640-M ship unloader with 1500tph offloading capacity for its Corpus Christi Terminal.

Continental Cement Co's Memphis terminal in Tennessee consists of a new 5000t DomeSilo, Ful-Floor™ aerated reclaim system and new FLSmidth Docksider™ barge unloader.
Speciality cements are now being distributed from LafargeHolcim's cement terminal in Weirton, West Virginia, which has been reopened after being idled for a decade. The terminal has been modernised following a multi-million-dollar investment programme which includes increased silo storage capacity and the addition of a new water-based offloading facility.
Canada
LafargeHolcim will receive funding from a new Emissions Reduction Alberta innovation fund to make environmental improvements at its Exshaw cement plant. The Exshaw facility has also received a new FCT Combustion Gyro Therm™ II jet burner.
LafargeHolcim's Brookfield plant in Nova Scotia won regulatory approval for plans to start tyre burning at its plant with a one-year pilot project.
Noteworthy exhibitors include:

CINTASA Americas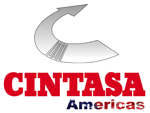 Since 1973, Cintasa has been a leader in the field of conveyor systems and other material handling equipment; and offers a wide range of products in addition to conventional conveyors and conveyor systems such as belt and apron feeders, belt elevators and belt type bucket elevators. All are designed and manufactured with our own in-house engineering and technology and adapted to the needs of each client and final destination.

Cintasa brings its proven experience in diverse industries. This specialisation in the field of the conveyors for more than 45 years has given Cintasa the necessary experience to be able to offer the best solution to its clients. Cintasa's equipment has been installed worldwide in industry sectors as diverse as cement, mining, quarries, aggregates, steel, recycling, power, fertiliser and chemical among others.

Cintasa is able to satisfy its customers' requests in full compliance with international standards, with proven quality and reliability. With the company's wide network of agents Cintasa is able to respond quickly to any request. Cintasa's Americas office located in the Atlanta, GA, area offers clients in the Americas region convenient access and local contact for any requirement. Cintasa also offers the help of its specialised teams for installation and technical assistance, guaranteeing total safety with the proper operation of our equipment.
Booth 318
www.Cintasa.com
CMD Gears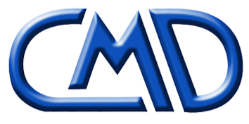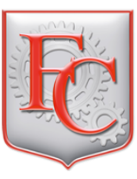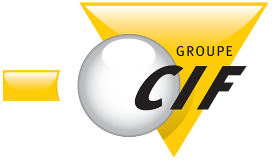 CMD and FERRY CAPITAIN, companies of Groupe CIF, are globally recognised as a leading suppliers of power transmission equipment and large castings to the heavy industry, with cement market constituting a large portion of their businesses.

Being part of Groupe CIF's industrial network with seven production sites located in France and Germany, CMD and FERRY CAPITAIN have decades of experience in designing, manufacturing and servicing gear driven systems and heavy castings for all main components such as kilns and grinding mills. Both companies provides solutions meeting customer requirements whether through their extensive standard product ranges or by developing custom solutions.

Booth 423
www.cmdgears.com
Dalog Diagnosesysteme


DALOG Diagnosesysteme GmbH provides online condition monitoring solutions for proactive and predictive machine maintenance.The application of innovative technologies and years of experience allow our experts to provide detailed insight about the condition and performance of machines.

The DALOG Diagnostic Center serves hundreds of customers worldwide, helping them minimize downtime and optimize the life cycle of their machines. The company can count on its in-house development team for sensor, data logger, and software technologies.
Booth 229
www.dalog.net
DCL

Since 1981, DCL, Inc. has been the leader in manufacturing dry bulk loading equipment.

A privately held company, we were founded with one simple goal: to design and build the most efficient and cost-effective solutions for dry bulk loading– in any industry sector.

We've met that goal, as a manufacturer: in some industries, DCL is recognized as the standard against which other loading systems are measured. We've met it as a designer, engineer and integrator, offering a complete one-stop source to develop, build and install bulk loading solutions. We've met it as an innovator, with ongoing research and development that has led to ground-breaking new ways to work. But our more important role has been as innovator through our Research & Development.

Booth 103 & 202
www.dclinc.com
DI MATTEO

DI MATTEO Group is an approved supplier of mechanical and pneumatic conveyor technology. DI MATTERO's customers are in all areas of the bulk solids industry. DI MATTEO focus on the building materials, power plants, aluminum, steel and glass industries. In addition to conveyor technology, the company offers solutions for gravimetric dosing of bulk materials and have developed their own wear protection programme. The machines and components developed by us are produced exclusively in DI MATTEOS' own factories in Germany. In addition to the component manufacture, the company also offer the delivery, assembly and commissioning of complete plants.

Booth 322
www.dimatteo.de
FLSmidth



For more than 135 years, FLSmidth has challenged conventions and explored opportunities. Across more than 50 countries, we are 12,000 employees who combine FLSmidth's unique process knowledge on projects, products and services to drive success. FLSmidth is the market-leading supplier of engineering, equipment and service solutions to customers in the global mining and cement industries.

Booth 2 & 3
www.flsmidth.com
FONS Technology International


FONS TECHNOLOGY INTERNATIONAL (FTI) provides fourth generation of clinker cooler technology and clinker roller crusher from FTI to world cement market; there are more than 200 coolers in operation around the world from Japan to Colombia with a capacity range of 500tpd to 15,000tpd.

Fons Delta claims superior cooler technology with its Delta cooler's high recuperation efficiency, low electrical consumption and high reliability. With FTI experience in retrofitting the existing coolers, FTI has replaced already a 12,000tpd clinker coolers only 22 days in a world record time. The delivery time of the coolers are shorten to three months due to FTI special production/stock system at its manufacturing facilities.

The main features of the Fons Delta Cooler are:
• No through fall of clinker and no hopper under the cooler, and no under compartment conveying system.
• The whole cooler height is less than 1.5m. For new plants, the whole pyroline total height will be decreased accordingly.
• five years guarantee for cooling grate plates.
• Optimal heat recuperation throughout the full lifetime of the cooler with patented air flow control system (STAFF).

Booth 611
www.fonstechnology.com

Gambarotta Gschwendt


Thanks to its extensive experience and product range, Gambarotta Gschwendt srl aims to provide solutions to any need regarding mechanical hauling of loose bulk material.
Gambarotta Gschwendt Srl is also able to modify and up-date existing conveying systems of any manufacturer, to guarantee continuity, operational efficiency and even enhanced machine performance through appropriate machine conversion and upgrading projects.
All components and semi-finished goods suitable for the construction and maintenance of our machines are rigorously manufactured in Western Europe and undergo stringent quality controls.
Booth 609
www.gambarotta.it

Gebr Pfeiffer


As a family-run business with its head office in Kaiserslautern, Germany, Gebr Pfeiffer has pioneered the development of modern grinding, separating, drying, slaking and calcining technologies for more than 150 years.

Its experience and high engineering competence makes Gebr Pfeiffer a leading company among the manufacturers of mills and equipment for the preparation of materials. The consulting and service skills along with the high quality and reliability of the products are in demand all over the world. This is also rooted in the consequent orientation to customers' individual requirements and the international presence.

The company has its own workshop with foundry at the headquarters in Germany and employs some 500 staff worldwide. Subsidiaries in India, China, Brazil, Egypt, Malaysia, Russia and the United States as well as an extensive network of co-operations, representations and a selection of highly experienced service partners ensure proximity to its international customers.

Booth 319
www.gebr-pfeiffer.com
Harbison & Walker International


Every day around the world, HarbisonWalker International's people and products stand up to the challenges and pressures of every job. And for 150 years, we've served virtually every industry that needs refractories products to do its job.
We deliver one of the industry's widest, deepest lines of solutions. Our world-class refractory products perform to the highest degree. And by bringing intensity, reliability, and passion to work every day, we're able to provide superior value to our customers and their businesses.
Booth 126
www.thinkHwi.com
Haver & Boecker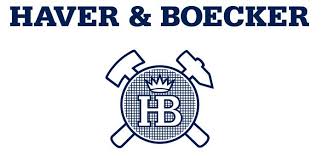 Founded in 1887, HAVER & BOECKER is an independent, midsize, family company headquartered in the Westphalian town of Oelde in Germany. It is here, where we are at home with our Wire Weaving and Machinery Divisions. With our worldwide network of subsidiaries and production sites we strive to set new trends and technically lead national and international markets. Whether offering you our mesh related solutions such as filtration, screening, particle size analysis and architecture or designing your future systems for agglomeration, mixing, packing, filling, palletizing and automation of your products and processes – we wish to be your competent and reliable partner.
Booth 320
www.haverboecker.com
Keith Manufactring Co

KEITH®WALKING FLOOR® conveyors provide a cost effective, low maintenance solution to fuel receiving/storage/handling requirements. Systems automate the feeding process, delivering material in a consistent manner, as well as storing it until needed. Live-bottom bins reliably handle a variety of fuel stock. Systems are custom engineered and designed to move tons, not pounds.

KEITH Mf Co has provided a variety of industries with safe, reliable and innovative bulk material handling solutions for the past 40 years. KEITH systems are used throughout the refuse
Booth 617
www.keithwalkingfloor.com

Kettenwulf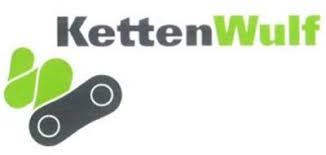 For almost any conveying process in the bulk material handling industry, KettenWulf offers optimally adapted chains. Whether it is for the transportation of coarse or fine bulk materials or materials with corrosive or abrasive properties – we supply you with chains and sprockets for conveying almost any bulk material.
Booth 607
www.kettenwulf.com

Loesche America Inc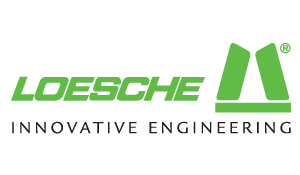 Loesche designs vertical roller mills, plans and delivers individual equipment, complete grinding preparation and drying plants as well as turn-key plant units.
Booth 635
www.loesche.com
MDG Handling Solutions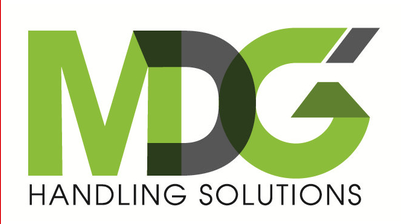 MDG Handling Solutions the perfect partner for Handling Systems on EP / EPC basis, synonimous with experience, reliability and customer-oriented partnership.

• complete engineering: basic, detail, process, mechanical, structural & EI/C engineering
• scope development
• schedule development
• auxiliary equipment dimensioning and selection
• quality control
• procurement and expediting assistance
• site advisory services
• training
• commissioning and start-up assistance

Handling equipment
• bucket elevators
• pan conveyors
• apron feeders
• trucks surface feeders
• belt conveyors

Booth 304
www.mdghandlings.com
Molemaster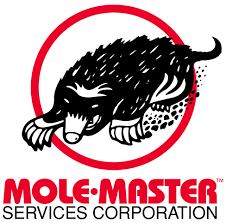 For over three decades, Mole•Master™ has been the industry leader in providing safe, reliable, cost-effective service for the silo/bin cleaning industry.
Our certified, trained technicians will solve your silo, bin, bunker, tank, and process vessel blockage problems using proprietary technology that eliminates human entry and maximizes safety and efficiency.
Booth 212 & 214
www.molemaster.com
Redecam USA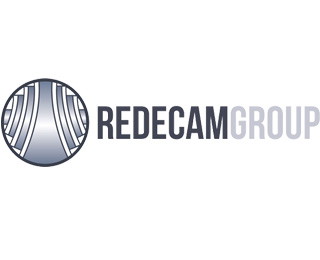 Redecam offers highly engineered air pollution control solutions helping customers all over the globe meet their air emission reduction targets rapidly and cost-effectively. Over the past 30 years, Redecam's market-leading air filtration and flue gas treatment technologies have allowed us to provide not only complete new systems, but also upgrade, retrofit and transformation solutions to existing equipment which operate at an equal or higher performance level than new systems from our competitors.
Booth 206
www.redecam.com
Scheuch



Scheuch encourages attendees to stop by its booth 432 at the St Louis Convention Center. Engineering experts will be available for inquiries and discussions on efficient air pollution control in cement.

The Scheuch EMC dust collector technology has proven to be the option of choice for cement kiln owners who are looking to upgrade their particulate air pollution controls relative to NESHAP or CISWI standards.

"Attendees who visit our booth can learn about how we are helping North American cement producers realize maximum up-time, superior particulate emissions performance, and filter bag life that in some cases exceeds 10 years," says Brian Mann, Sales Manager at Scheuch North America.

With Scheuch's EMC technology, a single filter bag failure does not result in the shut-down of the entire plant. Scheuch's EMC technology provides its users with a lower Total Cost of Ownership than that of other air filtration technologies through uptime and other total cost of ownership considerations:

• Maximised system uptime – EMC allows you to isolate broken bags and continue running
• Reduced compressed air expenses – Offline low-pressure pulse cleaning
• Consistent cleaning that reduces lifecycle costs
• Maximise filtration area with minimum footprint and bag lengths available up to 40ft.

Scheuch North America sees technical conferences such as IEEE as the best way to stay abreast of the trends in the industry and to connect with customers and colleagues.

"In no other venue is anyone able to connect with so many people across the industry and participate in high-level technical discussions in such a short time," Mann says.
Booth 432
www.scheuch.com

Vortex Valves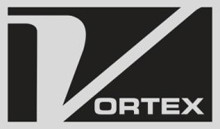 Vortex is the leading manufacturer of slide gates, diverter valves, and loading spouts for handling dry bulk solids in gravity flow or pneumatic conveying systems.

Vortex slide gates and diverter valves are designed for dependability, durability, easy maintenance and offer proven solutions to material handling and process efficiency problems. Voretx's valve designs help customers save time and money by being able to perform maintenance on the valve without having to take it out of service.

Vortex spouts are designed to capture fugitive dust, prevent material waste, and ensure plant and environmental safety, with low maintenance and service expenses. Vortex offers everything for a complete loading system including dust collecting filters and spout positioners. Built on 40 years of engineering and application expertise, Vortex is the brand choice among many industries including: cement, coal, industrial sand, and minerals.
Booth 510 & 512
www.vortexglobal.com
Wahl Refractory Solutions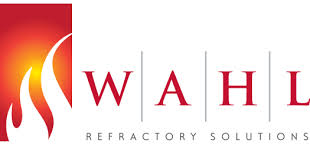 Wahl Refractory Solutions has grown to be a recognized leader in the refractory industry, offering an extensive line of refractory precast shapes and castables for the Cement industry.
Wahl is the innovator in utilizing steel fibers in castables. This wire reinforced castable lead to the development of the SIFCA® (Slurry Infiltrated Fiber Castable) process, a method for producing precast shapes with a high volume percent of stainless steel fibers.
Wahl developed a line of large aggregate mixes, known as "Ultra" products.
Wahl manufactures precast shapes ranging from small to over 33,000 lbs.
High quality standards are followed during the manufacturing process to deliver superior products.
With expertise in refractory precast shapes and unmatched engineering capabilities, Wahl Refractory designs, produces and delivers innovative and dependable thermal processing solutions.
In-house production of all materials for the casting process.
Booth 300
www.whalref.com