9 posts
Time
Posted 02/01/2020 11:01:33
Cement Manufacturing Process
Cement Manufacturing Process
Portland cement is made by mixing substances containing CaCO3 with substances containing SiO2, Al2O3, Fe2O3 and heating them to a clinker which is subsequently ground to powder and mixed with 2-6 % gypsum
Raw Materials Necessary for Portland Cement Manufacture Must Provide the Following :
 Calcium
 Silica
 Alumina
 Iron
PRODUCTION STEPS
1) Raw materials are crushed, screemed & stockpiled.
2) Raw materials are mixed with definite proportions to obtain "raw mix". They are mixed either dry (dry mixing) or by water (wet mixing).
3) Prepared raw mix is fed into the rotary kiln.
4) As the materials pass through the kiln their temperature is rised upto 1300-1600 °C. The process of heating is named as "burning". The output is known as "clinker" which is 0.15-5 cm in diameter.
5) Clinker is cooled & stored.
6) Clinker is ground with gypsum (3-6%) to adjust setting time.7) Packing & marketting.
THE CEMENT MANUFACTURING PROCESS
• Quarry
• Grinding
• Burning
• Grinding,
• Storage
,• Packing,
• Dispatch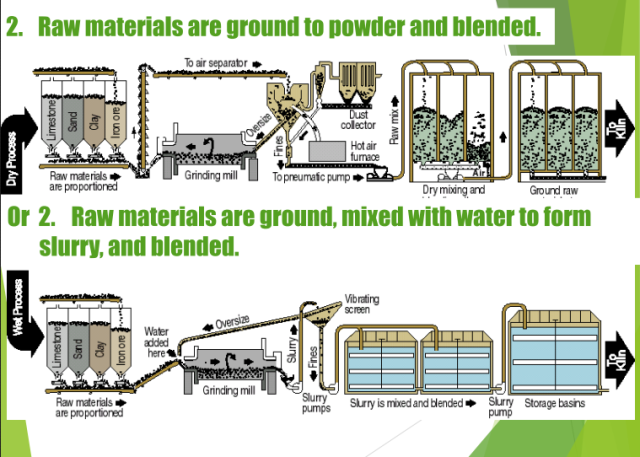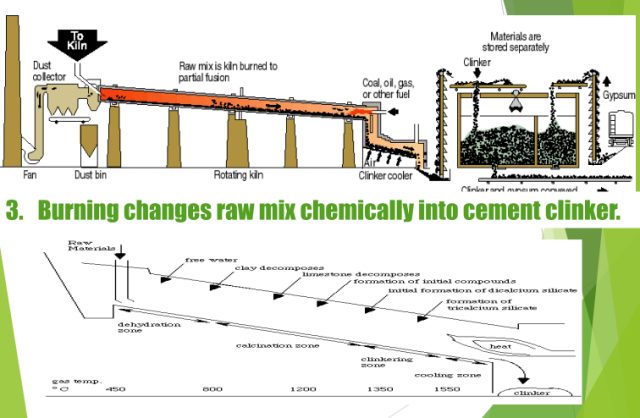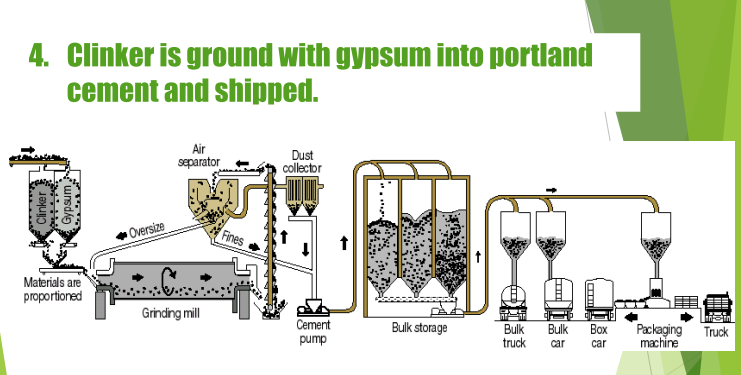 Resources :
1- https://www.lafarge.co.zm/2_2_1-Manufacturing_process
2- Cement Manufacturing Process
Know the answer to this question? Join the community and register for a free guest account to post a reply.