Event preview: BusinessCem Moscow 2013
BusinessCem has a strategic importance in addressing the markets of Russia and CIS countries as well as the European community. Last year, the organisation held its 11th International Central Asia Conference and Exhibition in Almaty, Kazakhstan. Ahead of this year's Moscow event, to be held on the 22-25 April 2013 at the President's Hotel, ICR provides a brief round-up of key developments in some of the markets under BusinessCem's coverage.

Russian market developments
The Russian cement market is performing strongly and demand has risen consumption has been rising steadily YoY, from 49.4Mt in 2010 to 57.4Mt in 2011 and further to an expected 63Mt last year. Production is now pushing 60Mt as capacity utilisation rises to around 70 per cent. The Russian Trade and Development Ministry for 2020 has predicted that cement production in the country will increase at a CAGR of 6.6 per cent between 2012-17. Cement prices are also rising by some six per cent YoY, according to recent analyst reports.
The domestic cement production base is developing fast as manufacturers continue with their drive to increase capacity and replace old wet-process technology with modern dry-process equipment. In December 2012, market leader Eurocement opened its state-of-the-art Podgorensky cement plant in the Voronezh region which has a 6000tpd clinker capacity (3.2Mta of cement). The group is also constructing a new 1.3Mta plant at Spasskoe, Stavropol, (to be built by KHD), as well as a 2.4Mta cement works in Yablonevy. Both of these plants are scheduled for completion in 2015.

Meanwhile, FLSmidth has also been awarded a prestigious contract to build the 10,000tpd greenfield Kaluga cement plant for Lafarge at Ferzikovo which is expected to come on-steam in 2014. Furthermore, HeidelbergCement will be expanding capacity at its Celsa plant by 1Mta in 2014, while Sibirsky and Spassk Cement are also undertaking expansion projects. Cement in the southern region will be boosted by Novorocement's plans including a 2Mta greenfield plant at Pervomaysk and new capacity at Vekhnebakansky and Proietariy.
These are just some of the projects that will add around 40Mta of modern capacity to the production base, although some older wet-process lines are expected to be closed.
New projects in Ukraine

Ukraine cement demand is expected to have been around 10Mt in 2012 and modest rises in GDP and road upgrades will help support consumption going forward.
In terms of new capacity developments, Podilsky Cement, a subsidiary of CRH has spent EUR210m on a new kiln and on modernising milling capacity and other parts of the works' infrastructure. The new line, which was commissioned in 2011, has a clinker capacity of 2.5Mta of clinker and cement capacity is a just over 3Mta.
Altcom, a Ukrainian building materials, construction and property group, has signed a contract with Polysius to build the Altcem integrated cement works at Pryozerne near to the port of Kamish-Burun. The two lines will each have a clinker capacity of 1.5Mta.
HeidelbergCement, Buzzi Unicem and Lafarge have also expressed their intention to invest in dry-process projects at their respective Ukrainian operations.
Kazakhstan: new market arrivals
Kazakhstan is also a developing market where producers are raising capacity to meet expected rises in demand which last year rose by double-digits to 6.9Mt.

Existing market players Steppe Cement and Shymkent Cement (Italcementi Group) are both adding 1.2Mta kiln lines. Meanwhile, cement capacity will to rise rapidly with new players entering the market. New arrivals include Kazakh Cement's 1Mta facility, Koskshe Cement's 1.2Mta plant and BI Cement's 0.5Mta factory. HeidelbergCement's is also constructing its 0.8Mta Caspi Cement plant due for completion in 2014.
BusinessCem Moscow themes
Under the theme of 'The Cement Industry and the Market' BusinessCem Moscow 2013 will explore topics ranging from building material markets through state initiates to modernisation, new technologies, use of waste products, worker safety and minimising the impact of cement manufacturing on the environment.

This year's meeting looks set to be a busy event with plenty of scope for discussion and International Cement Review looks forward to meeting attending delegates.

About BusinessCem...
BusinessCem has been hosting international cement conferences and exhibitions since 1992. Since then, it has spread its geographical scope to cover Azerbaijan, Kazakhstan, Russia, Ukraine, Uzbekistan, Poland and Czech Republic with participants from more than 60 countries having attended these international gatherings. BusinessCem aims to develop a forum for discussion on the most important challenges facing the cement industry in different regions of the world.
Noteworthy exhibitors at BusinessCem Moscow 2013

Christian Pfeiffer


Since 1925, Christian Pfeiffer has made a name for itself as a guarantor of outstanding components in grinding systems. In the early 1990s, long-standing customers motivated it to also apply its experience and innovation to plant engineering. Today, Christian Pfeiffer systems stand for quality and reliability. Its focus and expertise in grinding and separator technology enables the company to be innovative and provide tailor-made solutions to solve the most complex challenges.
---

Gebr. Pfeiffer, Inc.

Gebr. Pfeiffer SE, headquartered in Kaiserslautern, Germany, specialises in the planning, design and manufacture of equipment for the grinding of cement raw material, clinker, granulated blast furnace slag and coal for the cement industry. Besides vertical roller mills, Gebr. Pfeiffer SE manufactures special machines for the classification and drying of mineral bulk materials and the preparation of lime and gypsum. Established in 1864, the company presently employs approximately 450 staff worldwide and operates subsidiaries in Pembroke Pines, USA, and Noida, India, as well as representative offices in Nanjing, China, and Jebel Ali, UAE.
For more information, see: www.gpse.de
---

Loesche


Since 1906, Loesche GmbH has been constructing vertical roller grinding mills. Patented in 1928, its roller grinding mill technology has been continually advanced.
The key competence of the company is the design and development of individual concepts for grinding and drying plants for the cement, steel and iron, power, ores and minerals industry. The service portfolio ranges from first concept to commissioning augmented by maintenance, repair, training as well as modernisation of grinding plants and spare parts activities.
For more information, see:
www.loesche.com
---

ThyssenKrupp Polysius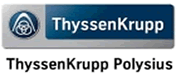 150 Years Engineering made by Polysius
ThyssenKrupp Polysius, with subsidiary firms on all five continents and more than 2500 employees across the world, is one of the leading engineering companies equipping the cement and minerals industries.

ThyssenKrupp Polysius is a strong partner offering project elaboration, engineering and design, shipment, field assembly and commissioning, as well as comprehensive service activities, for complete production lines, individual products, plant conversions and upgrades.
For more information, see: www.polysius.com
---

RHI AG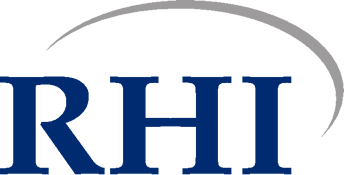 RHI AG - a world market leader in refractories
RHI AG is the world market and technology leader in high-grade ceramic refractory materials.
As a global player with Austrian roots, RHI employs roughly 8000 people, operates 32 production sites worldwide, and is represented by more than 70 sales offices on four continents. RHI, the global generalist, is able to offer products for all aggregates in the basic industries, such as the cement industry. Worldwide renowned brands – amongst them ANKRAL, REXAL, RESISTAL, MAXIAL, COMPRIT and DIDURIT – have been established in the markets as "state of the art".
For more information, see: www.rhi-ag.com
---