Preview: 57th IEEE-IAS/PCA Cement Industry Technical Conference
The 57th IEEE-IAS/PCA Cement Industry Technical Conference and Exhibition will take place at the Sheraton Centre Hotel, Toronto, Canada, on 26-30 April 2015.

This April, the North American cement industry will convene at the IEEE-IAS/PCA Cement Conference in Toronto, Canada. Expected to attract record numbers, this unmissable event includes a comprehensive agenda featuring a large equipment exhibition, extensive conference programme, technical workshops and a field visit to the largest cement plant in Canada.
The event kicks off on Sunday, 27 April at 5pm in the exhibition hall where delegates will have the opportunity to visit many of the world-class equipment suppliers active in North America. Tutorials and other professional training events begin on Monday, 28 April, and the two days of Technical Sessions start on Tuesday, 29 April.
Highlights of the conference programme include the scene-setting 'State of the industry' address by PCA chief economist, Ed Sullivan, followed by the keynote speaker (to be announced). John Kline, a regular contributor to International Cement Review, speaks on the morning of Wednesday, 29 April on 'Control technologies and the vagrancies of compliance' and at the end of the morning, there is an introduction to the St Marys Cement Bowmanville plant.

Bowmanville plant tour
This year's IEEE conference will feature a field visit on Thursday, 30 April 2015 to St Marys Cement's Bowmanville works – the largest cement plant in Canada. During its history, the Bowmanville facility has undergone several modernisation projects to reach its current cement capacity of 1.8Mta.

Environmental improvements incorporating innovative technology make Bowmanville an ideal destination for this year's site visit. Read our full preview report at:
Bowmanville welcomes IEEE.

Key exhibitors at the 57th IEEE-IAS/PCA Cement Industry Technical Conference:

---
3L&T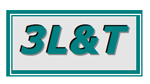 Severe corrosion and abrasion can be very serious problems for cement plants. Equipment like bag house filters, stacks, ducts, fans and kilns experience corrosion and abrasion damage. 3L&T has developed several coatings, some organic, some hybrid and some ceramic to protect these equipment from damage and extend their useful life. Our materials initially have been applied to stop the corrosion/abrasion visible during inspections. More recently they are installed in new equipment, before the corrosion starts.

See us at booth # 605


---

Beumer Group





BEUMER Group is an international manufacturing leader in intralogistics in the fields of conveying, loading, palletising, packaging, sortation and distribution technology. Together with Crisplant a/s and Enexco Teknologies India Limited, the BEUMER Group employed some 3700 people in 2013. The group generated an annual turnover of approximately EUR627m. With its subsidiaries and sales agencies, BEUMER Group is present in many industries worldwide.

For further information visit: www.beumergroup.com
See us at booth #700 & #702


---

Clarcor

Visit us in Booth 310 and learn more about how we optimize the performance and profitability of your plant, manufacturing operation, or product through our expertise. At CLARCOR Industrial Air we design, test and manufacture industrial air filters engineered for use in heavy industry applications such as rock dust, power generation, manufacturing and metal production for in-process dust collection and air pollution control.

With nearly 50 years of baghouse filtration engineering and manufacturing expertise we offer a wide range of the best quality products and services. Our experts have in-depth customer knowledge and service capabilities which help you improve your operation. You need to achieve your operating goals and we are here to provide you with answers, training, and a quick response, beyond delivery.


---

Columbia Steel Casting Co., Inc.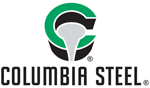 Founded in 1901, Columbia Steel is a respected manufacturer of quality replacement wear parts to the cement industry worldwide. Their product line includes parts for equipment such as crushers, impactors, hammer mills, roller mills, pulverizers, preheaters, kilns, clinker coolers, clinker breakers, grinding mills, mining shovels, drag chain conveyors, apron feeders, bucket elevators, and more.

Columbia Steel offers a full range of alloys, including heat resistant steels, high chromium alloy irons, chromium molybdenum steels, high strength steels, manganese steels and Xtend Process® bi-metallic castings. Engineering, patternmaking, casting, machining, heat treating and inspecting all take place in Portland, Oregon U.S.A. – which ensures high quality standards and good lead times.

Columbia Steel engineers work with customers to provide longer lasting parts through improved designs and superior materials. Working closely with cement plant personnel has resulted in improved the performance of replacement wear parts.

Visit us at booth #12
---

Defawes


Defawes, the subsidiary of the Bierens Group in Belgium, is an authority in the field of unique gearboxes, pinion parts and large gears supply, high quality maintenance and service-oriented after sales.
Recently Defawes has developed a segmented gear concept with the highest precision ever.
Together with our high precision pinons this promises unequalled wear resistance, best and highest power transmission ratio and less noise. Due to our own unique fabrication method we have almost no limit on size, module and material choice. Our engineers will develop a total ring gear concept tailored for your application, for any type of equipment.

Visit us at booth #807
---

Di MATTEO





The company was founded in 1968 by Orlando Di Matteo in Beckum. Today, in the second generation, Dr. Luigi Di Matteo and Clelia Di Matteo actively accompany the founder.
Primary as a supplier for the cement industry, DI MATTEO has developed into a leading expert in the special fields of bulk material-, conveying-, silo- and process-technology. Furthermore the business division of alternative fuels is positioned as a special key segment, where DI MATTEO has achieved a market leadership. DI MATTEO supplies complete turn-key-plants and also single components of plants.
DI MATTEO-products are supplied worldwide to customers of all domains in the bulk material-industries, for example mineral industry, foundries, steelworks, chemical industry, glass industry, coal preparation plants, waste incineration plants, waste plants as well as environmental- and recycling industry.
Whether in handling of poor-flowing bulk materials, eg alternative fuels or individual, technical fully developed products in the domain of mechanical and pneumatic conveyor technique – DI MATTEO is a synonym for technological top performance.

Visit us at booth #511
---

FLSmidth Inc.



FLSmidth is a market-leading supplier of equipment and services to the global minerals and cement industries offering full range of services – from complete plants to equipment, upgrades and know-how. Our approach is always the same: improving the performance of our customers' plants.

Founded in 1882, we have grown into a worldwide organisation with more than 15,000 employees and local presence in more than 50 countries. Our engineers research and develop new products; install and maintain equipment; analyse processes and train plant staff; design and install plant upgrades; wherever they work, they always focus on improving plant performance.

Visit us at booths #3 & #4
---

Gebr. Pfeiffer



Gebr. Pfeiffer SE, headquartered in Kaiserslautern roughly an hour's drive south-west from Frankfurt/M., specializes in the planning, design and manufacture of equipment for the grinding of cement raw material, clinker, granulated blast furnace slag and coal for the cement industry. Besides the vertical roller mills, Gebr. Pfeiffer SE manufactures special machines for the classification and drying of mineral bulk materials and the preparation of lime and gypsum. Established in 1864, the company presently employs approximately 500 staff worldwide and operates subsidiaries in Pembroke Pines/USA, Noida/India and Beijing/China.
Major clients are to be found in the building materials industry as well as in the chemical, refractory and ceramics industry. The majority of Gebr. Pfeiffer's sales are exports.

For more information, see: www.gebr-pfeiffer.com

Visit us at booth #109
---

Keith Walking Floor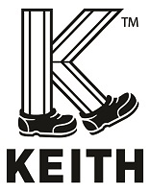 The KEITH® WALKING FLOOR® system is suited to the cement industry because the unique reciprocating slat conveyor reliably handles a variety of difficult fuels including biomass, TDF, shredded plastics, paper, carpet, and even whole tires. With our engineered solutions, KEITH can assist you with storing, metering, receiving and conveying difficult-to-handle materials.
KEITH Mfg. Co. has provided a variety of industries with safe, reliable and innovative bulk material handling solutions for the past 40 years. The company has sold more than 30,000 units and holds over 250 patents. KEITH systems are used throughout the refuse & recycling, agriculture, energy generation and wood products industries.

For more information on KEITH® products and the company's international locations, see: www.keithwalkingfloor.com

Visit us at booths #207 & #209
---

Köppern



Köppern is one of the leading companies in manufacturing roller presses for briquetting/compacting as well as High Pressure Grinding Rolls (HPGR) for the comminution of ores and minerals. Köppern HPGR with their unique design and state-of-the-art technology provide process reliability and minimum maintenance downtimes which lead to a high plant availability. Köppern has a worldwide network of regional subsidiaries, representatives and pilot plant facilities to meet individual customer requirements. Located in Charlotte, NC, Koppern Equipment, Inc. covers the territory of the USA, Canada, Mexico and Guatemala, and is responsible for customer support and sales activities for all Köppern products.

Visit us at booth #320
---
Midwesco/TDC Filter and Nordic Air Filtration



A Global Air Filtration Partner with over 45 years of Experience.
Midwesco/TDC Filter and Nordic Air Filtration offer customers a broad range of value-added filtration solutions worldwide.

With manufacturing sites in the United States and Denmark, we are a complete and full service supplier for high quality air filtration products and services including filter cartridges, pleated bags, filter bags, cages and field services for your cement and mineral plants.

Specializing in industrial filtration, we are a high-tech filter manufacturer supplying filters throughout the world for all OEM and aftermarket replacement filter cartridges, filter bags and pleated bags to industry.
Visit us at booth #108
---

Mole Master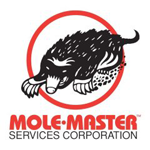 Mole•Master Services Corporation, silo cleanout specialists for over a quarter century, will be exhibiting at the IEEE Show. In addition to its "Big Mole" silo cleanout services, Mole•Master will also be featuring its JR 360™ and Archmaster™ silo cleanout products, along with an ever expanding line of specialty industrial products and services engineered for the cement industry.
Mole•Master also offers industrial vacuum services, media blasting, hydro-blasting, pipe cleaning, silo inspections and more.

Visit us at booth #801
---
Realtime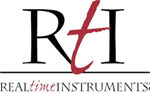 Realtime Instruments (www.realtimegrp.com) is a member of the Queensland, Australia based Realtime Group, and supplies online analysis equipment and associated services to the global cement, coal, power, iron ore and other minerals industries.
Of particular interest for the cement industry is the AllScan on-line PGNA Analyser offering state-of-the-art nuclear analysis technology combined with ground-breaking spectra modelling. The AllScan delivers accurate, minute-by-minute elemental analysis and other key process parameters.

Visit us at booth #406
---

Thorwesten



The company Thorwesten Vent from Beckum, Germany, has been working in the constructional explosion protection business for the grinding and storage of solid fuels such as coal and pet coke for several decades, mainly for the cement and lime industry as well as the coal gasification industry, and has specialized itself on the production of self-reclosing explosion vents for the protection of ductwork, bag houses and silos. Also part of the service of the company is the refurbishment and modernization of existing plants as well as after-sales service. In addition research and development is an essential part of Thorwesten Vent.

Visit us at booth #511
---