Event Preview: IEEE-IAS/PCA Nashville 2018
The 60th IEEE-IAS/PCA Cement Industry Technical Conference and Exhibition takes place in the Gaylord Opryland Resort and Convention Center, between 6-10 May 2018.
This year's technical conference will include papers on automation, drives, energy and sustainability, general practices, maintenance and safety, and power generation. IEEE will also host process training, tutorials and professional development training.
Among the event's activities is also a factory tour of a nearby Nissan Smyrna Assembly car plant.
As part of ICR's preview for the 60th IEEE-IAS/PCA Technical Conference and Exhibition 2018, ICR has an update on recent activity in the North American cement markets and a directory of noteworthy exhibitors at this year's exhibition.
North American sector developments
The markets of USA and Canada have gradually been increasing cement capacity once again following the Global Financial Crisis of 2008. The trend has been for brownfield expansion projects in the main, while many cement producers are more rapidly increasing their portfolios by acquiring smaller companies. The USA has been one of the markets to see change in ownership start to gain momentum in recent years as shareholder returns have been under pressure. Furthermore, both the Canadian and US markets were affected by the merger of Lafarge and Holcim in 2015.
USA
Cement growth in the USA is expected to expand by 2.8 per cent in both 2018 and 2019, according to the PCA's Market Intelligence Spring Forecast. President Trump's long-awaited infrastructure plans envisage US$1.5trn for repairing and upgrading America's infrastructure, but only US$200bn will come from direct federal spending. State and local governments will supply further funds as the trend to state funding is accelerated, while federal permitting is likely to be cut to two years rather than the 5-10 at present.
US cement producers have also already been benefitting from the Trump administration's decicion to cut corporate tax from 35 to 21 per cent. Now they await large construction projects to get underway.
US market in good shape
The US market has seen significant ownership change in the last few months with CRH in the process of acquiring Ash Grove Cement for US$3.5bn and a 50 per cent share in Suwannee Cement from Votorantim Cimentos. Cementos Argos has also been acquiring capacity in the southeast with the capture of Giant Cement, Vulcan Materials and the former Essroc Martinsburg plant.

Meanwhile, HeidelbergCement has sold its interest holding in Lehigh White Cement, enabling Cementir to increase its stake in the white cement plants in Waco and York to 63.25 per cent, while Cemex Inc's share has increased to 36.75 per cent.
Grupo Cementos de Chihuahua (GCC) has also penetrated the US market and is currently expanding its Dacotah cement plant in Rapid City, South Dakota. The plant withstood a fire in November 2017, but this did not affect the expansion project.
There were also several modernisation projects in the USA that were completed in 2017. LafargeHolcim was topping the list with a revamp of its Ravena plant in New York, increasing clinker production to 2Mta. The company's Ada plant in Oklahoma also completed its three-year modernisation project in June 2017, raising cement capacity at the plant to 0.68Mta.
Cemex divested the Fairborn plant and the Columbus terminal in Ohio to Eagle Materials in February 2017 and the Lyons facility in Colorado was sold to GCC at the end of 2016.

Currently, under construction is expansion work on Drake Cement's Paulden plant, Arizona, which is being upgraded from 0.66Mta to 0.76Mta of clinker capacity.
Among the leading advances being made by the US cement sector is the recent notification by CarbonCure Technologies that it has been working with Cementos Argos' Roberta cement plant in Alabama to integrate CO2 capture and utilisation. New Technology Solutions LLC also announced its CoolCure technology, which it claims significantly reduces the heat of hydration from 40-100 per cent improving cement strength.
Canada
Canada's cement market is forecast to grow at just under two per cent in 2018, according to The Global Cement Report, 12th Edition. Cement demand is still below 9Mta and the domestic market has seen capacity utilisation rates hold firm at around 73 per cent.

Non-residential projects are expected to show an increase following two years of contraction and should achieve a modest growth of 1.9 per cent, according to The Conference Board of Canada. Non-residential permits increasd by 15 per cent in 2017.

The picture for the residential market is less optimistic as a home owners deal with new mortgage rules and rate hikes. Residential construction in Canada is forecast to fall by 0.3 per cent in 2018, having risen by 4.9 per cent in 2017.
New owners and McInnis export potential
In Canada the St Lawrence Cement plants were sold to the fast growing CRH multinational in 2015.
Greenfield capacity came on-stream in June 2017 at McInnis Cement, which entered the market at Port Daniel-Gascons and began an Atlantic distribution plan to distribute cement to New Brunswick, Nova Scotia and Prince Edward Island. There was also an agreement for McInnis Cement with CRH Canada to supply cement to its eastern Canadian terminals while the contract will extend to the Bronx marine and New York terminals, which are set to join this year.

However, the McInnis plant was inaugurated in September 2017 but has faced difficulties over the amount of rail cars it can transport each week. The company hopes to increase its rail transport this summer.
Currently, the only greenfield plant on the planning books is Colacem's 1.1Mta L'Original plant in Ontario.

In terms of alternative fuels, tyre burning has remained a big issue in Canada with the Brookfield plant beginning trials while LafargeHolcim is carrying out a further pilot study at its Exshaw plant.
Industry consolidation and plunging oil prices did result in the plant closure of LafargeHolcim's Kamloops plant in 2017.
Keep up to date
You can register online for the IEEE-IAS/PCA conference and Exhibition by visiting www.cementconference.org. Delegates can also follow the latest developments by downloading the IEEE-IAS/PCA Conference Mobile App.
Exclusive PCA Interview
ICR is delighted to announce that it will feature two PCA-led articles in the May edition of International Cement Review, starting with an interview with PCA President and CEO, Allen Hamblen, and commentary from the PCA's Senior Vice President of Market Intellegence and Chief Economist, Ed Sullivan.
You can visit the International Cement Review Team on booth number: 503. Other noteworthy exhibitors at the 60th IEEE-IAS/PCA Conference & Exhibtion will include:
---

Aumund Corporation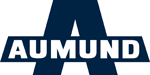 AUMUND Corporation, Atlanta (GA), U.S.A., under the roof of the AUMUND Group of companies, manages operations in North and Central America. AUMUND offers high quality equipment and solutions for heavy duty, critical conveying and storage systems handling a wide range of bulk material: over 18,000 references worldwide.
The product lines include apron, pan or chain-conveyors, belt and chain bucket elevators, machines for storage, silo and hopper discharge, storage and blending bed equipment, automatic wagon unloading systems, ship unloading and loading equipment, and mobile stacking and loading solutions.
AUMUND serves also the worldwide increasing market for retrofit, conversions or rebuild and upgrades given the advantages such as capacity increase, minimizing maintenance work and costs or exchange of old machines vs. machines meeting latest technological standards: 1,700 systems in 17 years.
AUMUND drives a worldwide network of Aftersales and Field Service including warehouses in Atlanta, Brazil, Hong Kong, Saudi Arabia and Germany.
Visit us at booth # 706

---

BEUMER Group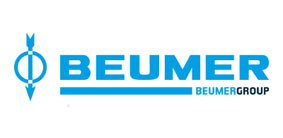 The BEUMER Group is an international leader in the manufacture of intralogistics systems for conveying, loading, palletising, packaging, sortation, and distribution. With 4,200 employees worldwide, the BEUMER Group has annual sales of about EUR770m.

The BEUMER Group and its group companies and sales agencies provide their customers with high-quality system solutions and an extensive customer support network around the globe and across a wide range of industries, including bulk materials and piece goods, food/non-food, construction, mail order, post, and airport baggage handling.
Visit us at booth # TBC

---
CEMENGAL



CEMENGAL took its first steps in 1988. The first big project came in 1993, when CEMENGAL was awarded a full turnkey order to built a cement grinding plant in Valencia (Spain) for Cementos La Unión.
By 2005/6, CEMENGAL had increased its foreign presence considerably, with projects in Guatemala, France, Italy, Morocco, United Arab Emirates, Tunisia and Lebanon. Currently, our foreign market accounts for 100% of our turnover.

Today, at CEMENGAL we are proud to have the experience to take on projects anywhere in the world. During 2011 Cemengal has been awarded projects in Brazil and Australia. In Brazil, CEMENGAL will install the biggest vertical roller mill with a cement production capacity of 450tph and 11.500kW. In 1998, CEMENGAL had a staff of two. Now we have more than 80 people, 55 of whom are technical experts or engineers.

CEMENGAL has its headquarters in Madrid and branches in Morocco, China and Brazil.

Visit us at booth #218
---
Cintasa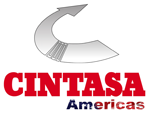 Since 1973, Cintasa has been a leader in the field of conveyor systems and other material handling equipment; and offers a wide range of products in addition to conventional conveyors and conveyor systems such as belt and apron feeders, belt elevators and belt type bucket elevators. All are designed and manufactured with our own in-house engineering and technology and adapted to the needs of each client and final destination.
We bring our proven experience in diverse industries. This specialization in the field of the conveyors for more than 45 years has given Cintasa the necessary experience to be able to offer the best solution to our clients. Our equipment has been installed worldwide in industry sectors as diverse as cement, mining, quarries, aggregates, steel, recycling, power, fertilizer and chemical among others.
Cintasa is able to satisfy our customers' requests in full compliance with international standards, with proven quality and reliability. With our wide network of agents we are able to respond quickly to any request. Our Cintasa Americas office located in the Atlanta, GA, area offers our clients in the Americas region convenient access and local contact for any requirement. Cintasa also offers the help of our specialized teams for installation and technical assistance, guaranteeing total safety with the proper operation of our equipment.
Visit us at booth #419
---

Coperion



Coperion is an industry leader in bulk material handling, feeding, weighing, and service, bringing a wealth of know-how and experience to the market. In cement plants there a many challenging applications to handle abrasive bulk materials. Coperion customers can rely on proven competence and expertise in all process steps, e.g. dosing of additives like fly ash, slag sand, lime or gypsum, pneumatic conveying from clinker grinding to dispatch silos, or discharge of (hot) bypass dust. All these materials have one thing in common: Their highly abrasive behavior, which Coperion faces based on innovative and graduated wear protection concepts - by design and by special selection of wear resistant materials.

Coperion has 2,500 employees and nearly 30 sales and service companies worldwide. Coperion is headquartered in Stuttgart, Germany, with manufacturing facilities located in Germany (Stuttgart and Niederbiegen); the United States (Pitman, New Jersey, Salina, Kansas and Wytheville, Virginia); India (Delhi); Switzerland and China (Nanjing and Shanghai); along with Engineering facilities in Germany (Stuttgart, Weingarten, Offenbach); USA (Houston, Texas); China (Shanghai); India (Delhi); Italy (Ferrara); and Singapore.

IEEE-IAS/PCA Cement Conference 2018 | Booth no: 811
---

DAL Engineering Group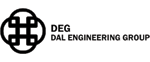 DAL Engineering Group provides turnkey projects with other group companies and giving engineering services to different industrial sectors in Turkey, and all around the world.

DAL Engineering Group offers customized solutions, including design, manufacturing and procurement of the equipment & machineries such as Crusher, Preblending, Raw mill, Homogenizing Silo, Rotary Kiln, Clinker Cooler, Cement Mill and Separator, audits, engineering, erection, automation and all electrical works, complete dedusting systems for cement, mineral, energy, environment and recycling industries. www.dal.com.tr
Visit us at booth #813
---

Fives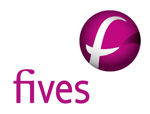 Within Fives, the Cement | Minerals business line including Fives FCB specializes in the design, supply and installation of core process equipment and complete plants.
Fives' expertise includes technologies in crushing, grinding, pyro-processing, combustion and gas treatment, as well as complete project management and customer services.

From the initial project definition to the plant commissioning, Fives provides tailor-made solutions to meet cement producers' expectations in terms of performance, product quality, energy efficiency and emission controls.

Fives also offers plant site services to support customers in achieving the highest levels of production line availability, maximizing efficiency and maintaining plant performance throughout the lifecycle.

With more than 80 years of experience in industrial engineering and contract execution, Fives Cement | Minerals dedicated teams – 500 strong in France, Spain, Germany, Canada, the USA, Mexico, India, Brazil, China and Russia, have proven operational excellence in dealing with major projects worldwide.

Meet us in booths nos. 219 & 318

More information: http://cement-minerals.fivesgroup.com/
---
FLSmidth




For more than 135 years, FLSmidth has challenged conventions and explored opportunities. Across more than 50 countries, we are 12,000 employees who combine our unique process knowledge on projects, products and services to drive success. We are the market-leading supplier of engineering, equipment and service solutions to customers in the global mining and cement industries.
Visit us at booth #600 + 602

---
Pyrotek



Pyrotek® is a global engineering leader and innovator of technical solutions, integrated systems and consulting services for materials solutions, integrated systems and consulting services for materials processing industries including aluminium, cement, glass, steel and more. From the raw mill to the kiln to finish the mill, Pyrotek offers a variety of solutions for the cement plant, including refractories, rotary kiln insulation, expansion joints and more. Pyrotek's ISOMAG® structural insulation board for rotary kilns provides more uniform process temperatures, energy savings, better lining stability, and longer life. Parts made of Pyrotek's durable Ceramite® refractory include tertiary air duct (TAD) dampers, air blaster nozzles, and more. Ceramite offers extreme wear resistance, high mechanical strength and withstand high temperature and thermal shock. Founded in 1956, Pyrotek offers expertise in high-temperature applications with global resources and local support in more than 30 countries. Learn more at www.pyrotek.com/cement.
Visit us at booth 207
---