Corporate profile - Lafarge
Lafarge's turnover improved 1.8 per cent to €16,169m in 2010, with cement turnover being 1.7 per cent higher at €10,280m. Cement deliveries from the 168 plants were 3.9 per cent lower at 135.7Mt. Weaker European and North American markets led to a further 1.4 per cent reduction in aggregates deliveries from the 579 production sites to 193.2Mt, while ready-mixed concrete shipments from the 1139 batching plants fell by 8.4 per cent to 34Mm³. Lafarge is the market leader in cement in France, Great Britain, Greece, Austria, North America and in a number of developing markets, with a particularly strong positions in Arab-speaking countries.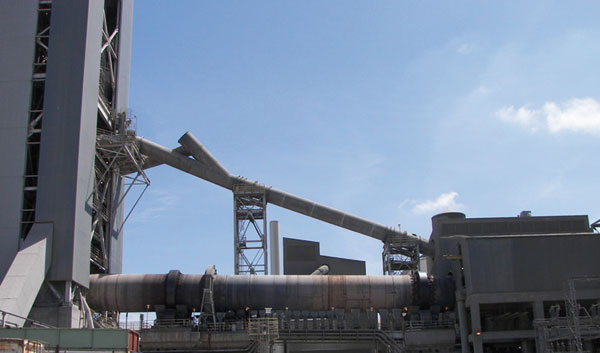 Lafarge's 2010 EBITDA edged ahead by 0.4 per cent to €3614m while the running profit before tax declined 1.9 per cent to €1541m after a net interest charge that was down by 4.5 per cent. Thanks to lower exceptional charges, helped by the capital gain on the Cimpor stake, the pre-tax profit rose by 9.5 per cent to €1430m. That included a €154m gain from the sale of emission rights. Net debt, at the end of December stood at €13,993m to give a gearing level of 76.8 per cent, compared with 82.1 per cent a year earlier.
Capital investment was reduced by a further 18.5 per cent to €1309m, while spending on acquisitions, ignoring the asset swap with Votorantim, amounted to just €84m. Capital investment in 2011 is expected to be around €1000m.
To continue reading this story and get access to all News, Articles and Video sections of the CemNet.com website, please Register for a subscription to International Cement Review or Login