Italcementi's modernisation of the Devyna Cement plant, undertaken by CBMI Construction Co of China, has been awarded Bulgaria's "Building of the Year 2014" award under the Industrial buildings – technological renovation and expansion category.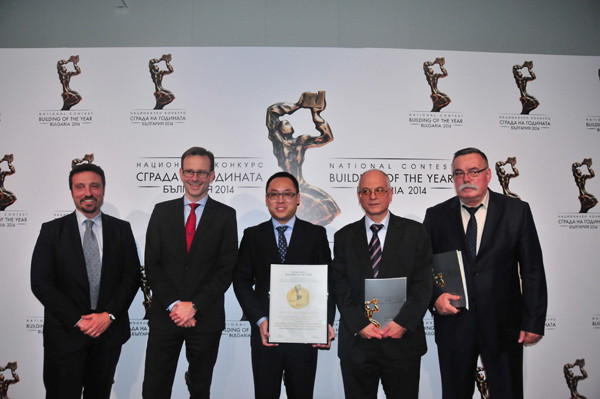 Involving an investment of EUR160m, the Devnya cement plant project is one of the largest single industrial investments in Bulgaria in the last quarter of a century. CBMI (Sinoma Group) won the EPC contract for the project which combined Chinese and European technologies.

Construction work started on 2 April 2012 and on 12 October 2014 the new production line was started. During this period 4000 locals and 180 Chinese workers were employed on the construction site, according to CBMI. A total of 138 local companies were involved as subcontractors in the different stages of the construction under the management of CBMI Bulgaria.

As part of the award ceremony, CBMI was nominated as the EPC Contractor for the building of the year. CBMI Bulgaria Branch performed the whole construction works of this project, including civil construction, steel structure manufacture and erection, mechanical and electrical installation, and commissioning. The project involved 6800t of mechanical equipment, 8000t of steel structure, 280t of pipelines, 600km of cables, 25,000m2 of thermal insulation works, 24000m2 of cladding, 170,000m3 of excavation works, 54,000m3 of concrete works and 16,000m2 of plastering works.

Once the current test and commissioning stage has been completed on all the systems, the cement plant will be fully operational in early 2015, according to latest commentary from Italcementi.
The Building of the Year National Contest is organised by The City Media Group under the auspices of the Ministry of Regional Development with the support of industry associations in the area of architecture and construction – Construction chamber of Bulgaria, Chamber of Architects in Bulgaria, the Union of Architects in Bulgaria, the Chamber of Engineers in the Investment Design. The award ceremony was held in the capital Sofia last night.
Published under
Cement News