Cement News from International Cement Review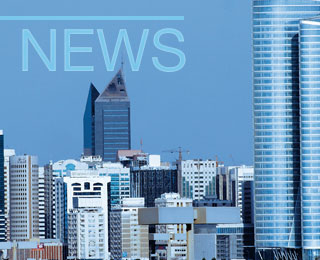 Plans to establish a new US$8m cement distribution centre in Montego Bay, Jamaica, have been put forward by cement importers Buying House Cement. For the last 16 years, Montego Bay company Buying House Cement has been importing cement to meet 10 per cent demand from the Domicem cement plant in the Dominican Republic. Businessman Mark Hart is the chairman of Cargo House Handlers, a public...
Cement prices in India are expected to rise by INR10-15/bag (US$0.12-0.18/bag) this month, according to a report by Emkay Global Financial Services Ltd. Since August this year, prices have risen by up to INR16/bag with November alone seeing them advance by INR6-7/bag. While prices remained flat in Western and Central parts of the country, they hardened in Northern, Eastern and Southern regions...
Pakistan's cement industry has recorded a YoY contraction of 16.82 per cent during November and 21.78 per cent in five months (July – November 2022) of the current FY2022-23. Cement dispatches/sales were disrupted due to a host of factors, including increased fuel prices, overall economic slowdown, flood impacts in the southern region, political unrest and multiple hikes in interest rates. T...
By Brannvoll ApS, Denmark USG Supramax freight market sentiment throughout the month was about negative undertones due to a somewhat thinner cargo book. Rates for shipments from the region were softening with more tonnage entering the market and owners having to chase bids and discount if they want to cover. Demand levels were below average for the time of year, mainly due to the ongoing lo...
Adbri Limited has issued an update on its Kwinana project to consolidate two existing cement production sites into a single operation serving the Western Australian (WA) market. Following the appointment of Interim CEO Mark Irwin on 17 October 2022, Adbri accelerated its review of the project and engaged an expert engineering firm to undertake an external review. The initial findings ha...
The World Benchmarking Alliance's (WBA) new Nature Benchmark has analysed around 400 companies on their operations impact on nature and biodiversity, including many from the construction and mining sector.   The top 10 construction material companies have been ranked 1-10 for their reduced impact on nature and biodiversity: 1. Holcim , 2. CEMEX , 3. Siam Cement Group , 4. Owens Corning,...
Dyckerhoff secured an order for the delivery of 68,000m³ of concrete to rebuild the central hospital in Lörrach, southwest Germany. The concrete is produced with Dyckerhoff Cement from the Göllheim and Amöneburg plants. For the duration of the construction period, the Dyckerhoff mobile plants branch operates a mobile mixing plant directly on site. Approximately 6000m³ of ready-mixe...