Cement News from International Cement Review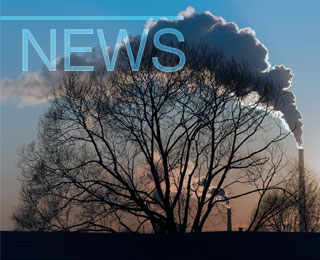 Lehigh Cement , a division of Lehigh Hanson Materials Ltd (Lehigh) and Enbridge Inc (HeidelbergCement Group) have announced a memorandum of understanding (MoU) to collaborate on a carbon solution for Lehigh's cement manufacturing facility in  Edmonton , Alberta, Canada. Lehigh is developing North America's first full-scale carbon capture, utilisation and storage (CCUS) solution for the ...
The World Cement Association (WCA) has announced that it has further expanded its international network of members by welcoming Enterprise Ireland as an affiliate member.   Enterprise Ireland is the Irish government trade and innovation agency, responsible for the development and growth of Irish enterprises in world markets. It represents a cluster of over 450 Irish companies that suppl...
By Frank O. Brannvoll, Brannvoll ApS, Denmark   The EUA Dec 21 saw an incredible 200 per cent rise during 2021 from EUR31 to EUR92. More recently, the market saw a sharp retracement down to EUR72 reflecting the energy complex as well as calls for measures against financial speculation. However, as a report concluded that no manipulation had been taking place, the market quickly started its...
By Maria Vasyutenko, freight associate of Brannvoll ApS, Denmark The USG Supramax/Ultramax spot freight market experienced a sharp rate fall after a short-lived spike. Traditionally, the month started on a positive mode. USG tonnage supply was tight, while there was plenty of cargo due to move prior to the holidays. Supramax freight rates for petcoke from Houston, USA It allow...
On 27 January Nigerian President Muhammadu Buhari inaugurated BUA Cement 's 3Mta Line 4 at the company's Kalambaina cement plant in Sokoto, Nigeria. "I am pleased that through these investments, BUA Cement has created employment opportunities for our citizens. Today, BUA is the largest employer of labour in the North-west region," he said. The president recounted that in 1985 as the then H...
Czech cement producer Českomoravský Cement is preparing an investment of CZK300m (US$13.71m) to improve the environmental performance of its Radotín plant. The purchase of a new vertical mill and other environmental measures will enable the works to reduce CO 2 emissions by 12 per cent and electricity consumption by 24 per cent by 2030. The company intends to select the technology for t...
From its French workshops, PA Technologies oversaw the departure of two new flap valves under cyclone DN800 to equip a cement plant in Australia. "Assembly under the last cyclones of the preheating tower will regulate the rise of hot gases while guaranteeing the performance of the installation (maintenance, lifetime, no blockages)," said PA Technologies.