Cement News from International Cement Review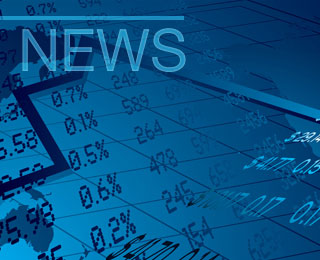 Pakistan's cement industry constantly saw a negative to mixed export revenue trend in the 8MFY22-23 (July 2022-February 2023), according to the country's Federal Bureau of Statistics (FBS). The country's political and continued economic uncertainty, high business costs and cooling world economy have impacted overseas and local dispatches. Overall, a delay in loan disbursement also hurt the sen...
The Mineral Products Association (MPA) has responded to the UK Government's Spring Budget by calling for clearer action to accelerate investment, green growth and infrastructure delivery, compared to the relatively "patchy and underwhelming agenda" set out by the Chancellor. The confirmation that the Aggregates Levy will be frozen for 2023-24 is a source of relief, although MPA is concerned...
Algeria-based ECDE , part of the GICA group, has exported since the start of the year close to 350,000t of clinker from Algeria, according to ECDE CEO, Kada Dinar. GICA's Chlef plant has three production lines with a total capacity of 4.2Mta. Shipments were delivered to countries in Europe, Africa and Latin America from the two ports of Tenès (Chlef) and Oran. This year, the company targe...
By Brannvoll ApS, Denmark The USG Supramax freight market was in free-fall throughout January amid a severe lack of new cargo offers for spot delivery dates. Despite the gradual return of Asia-based chartering managers from their Lunar New Year holidays, the USG Supramax segment kept weakening as reduced tonnage supply in the region put pressure on shipowners. Therefore, owners continued to...
South Africa-based PPC is looking to sell its shareholding in Rwandan cement producer CIMERWA . "PPC is selling its 51 per cent stake in CIMERWA and the government will discuss if it is able to buy the stake," Rwanda Development Board CEO, Clare Akamanzi told a news agency. "PPC is looking for buyers." A sale of its stake in CIMERWA would enable PPC to focus more on its South African cor...
The Biden administration is directing US$6bn in funding to speed up decarbonisation projects in energy-hungry industries such as cement, steel and aluminium making, which contribute nearly 25 per cent of US greenhouse gas emissions. The funding comes from the infrastructure bill signed by President Joe Biden  in 2021, and the Inflation Reduction Act, the president signed last year. The scheme ...
At CONEXPO 2023 in Las Vegas, Volvo Construction Equipment (Volvo CE) handed over the first construction machine made from fossil-free steel for a North American cement producer. Volvo CE's A30G articulated hauler was handed over by President of Volvo CE, Melker Jernberg, to Scott Parson, President Americas Materials at CRH , a long-standing customer of Volvo CE.  Pennsy Supply Inc, a CRH ...