Cement News from International Cement Review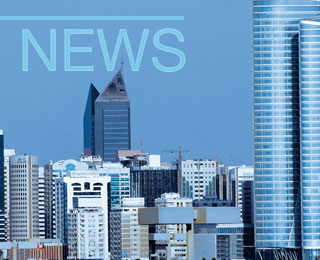 UltraTech Cement Ltd, an Aditya Birla group company, announced its financial results for the quarter ended 30 September 2021. Consolidated net sales was INR117,430m (US$1558m) compared to INR102,640m over the corresponding period of the previous year.   Profit before interest, depreciation and tax was INR28,550m compared to INR28,330m a year ago. Profit before tax was INR19,470m and profi...
The Iranian cement market expanded 34 per cent to 5.72Mt in September 2021 when compared with August 2021, when demand reached 4.27Mt, according to the Iranian cement association. Cement production in Iran reached 6.01Mt in September 2021, up 25.5 per cent MoM, while clinker production stood at 6.83Mt, representing a MoM increase of 34.4 per cent MoM. In addition to supplying the domestic m...
By Frank O. Brannvoll, Brannvoll ApS, Denmark As usual, the carbon market set a new all-time high at EUR66 before falling 10 per cent to the current EUR60, five per cent lower than reported in ICR's previous issue. EUA front-year contract, January 2020-September 2021 A fundamental demand for EUA was seen as several coal-powered plants were put online, driven by higher gas price...
On 7 October 2021, the Baltic Dry Index, a global indicator of bulk freight rates, reached 5670, marking its highest level since September 2008. This compares to just 393 in mid-May 2020 at the height of the pandemic (see Figure 1). The surge in rates can be attributed to a number of causes, primarily the re-opening of economies following COVID-19, which has led to a spike in demand for sea tr...
Pakistan's Attock Cement has announced a 21.6 per cent YoY decrease in consolidated revenue to PKR5.73bn (US$32.86m) in the quarter ending 30 September 2021, compared to PKR7.31bn in the year-ago period. Profit also fell 46 per cent YoY to PKR373.3m from PKR691.7m in the 1QFY20-21.
India's JK Cement has announced the signing of a long-term Memorandum of Understanding (MoU) with Punjab Renewable Energy Systems (PRES), the country's largest biomass aggregation and densification company. The MoU, valid for 10 years, is part of JK Cement's endeavour to decarbonise its operations, as it aims to significantly scale-up the use of biomass and other alternative fuels. "We are ...
KHD (Humboldt Wedag India in collaboration with AVIC) has received another pyroprocess modification order from Anhui Panjing Cement Ltd Co. The follow-up project is the result of the successful completion of another successful pyroprocess upgrade project in 2020-21.   The new modernisation project will reuse as much of the existing equipment as possible. As Kiln Line 1 is almost ident...