New slide in oil pushing coal lower and petcoke below US$100 due to demand fears after new rate hikes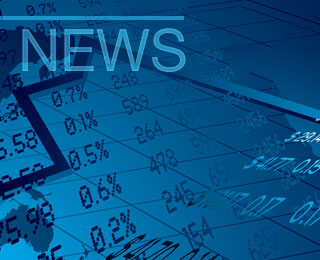 By Frank O. Brannvoll, Brannvoll ApS, Denmark


IMF downgraded global growth to 2.8 per cent and warned of a "rocky recovery" due to inflation and falling demand. The US Federal Reserve (Fed) and the European Central Bank (ECB) continued the interest rate hikes with a further 0.25 per cent, leading to rates of 5.25 and 3.75 per cent for the Fed and ECB, respectively, and market fears of falling demand. Combined with the usual US debt ceiling theatre, this has sent the equity market and energy complex lower. In Ukraine the offensive appears to present challenges to both parties. This could be a reason for starting peace talks potentially with China involved but western hesitance.
US inflation is decreasing faster than in the EU so the euro-US dollar rate has stabilised at 1.08-1.12, with a lower dollar potentially supporting commodity prices. For 2023 Brannvoll ApS revised the forecast upwards to new range of US$0.95-1.15, with an average of US$1.07.
Prices at a glance
Brent crude oil (bbl)
US$75.00
Coal API2

1Q23
US$122.00
Cal 2023

US$127.00
Coal API4

1Q23
US$123.00
Cal 2023

US$126.00
Petcoke USGC

4.5% 40HGI FOB

US$99.00
4.5% CFR ARA

US$119.50
6.5% 40HGI FOB
US$90.00
6.5% CFR ARA
US$110.50
Oil and gas
Despite the OPEC+ cut from April of 1.66mb/d, oil has again dropped from US$88/bbl to revisit US$72 and is currently at US$75. With OPEC meetings on 3-4 June, the market has begun to speculate on new cuts. Meanwhile, the US surprised the market by announcing it would not buy back strategic reserves.
Furthermore, supply is returning to the market, led by Venezuela and Iraq, but the US rig count is falling due to lower WTI prices. Geopolitical risk has calmed down, the VIX index fallen below 20.
TTF gas in Europe has dropped below EUR40 in the front quarter, due to high inventories and lower consumption, leading to lower power prices. This has put pressure on coal and carbon markets. For 2023 Brannvoll ApS revises its oil price forecast to range between US$75-110/bbl, with an average of US$88.
Coal
The coal price fell but is hovering around the US$120 major support, a level Russian producers are not prepared to drop below. The discount to other sellers has diminished. China cancelled the six per cent import tariff that added to market pressure. The IEA stated that coal demand has never been higher but also that the market may be up to 100Mt long from 2025. In the shorter-term supply is plenty and, having found new markets, Russian exports rose 13 per cent YoY. Newcastle coal still trades with a premium due to Japan's imports at prices above US$200. Turkey has increased its coal imports, basically covered by Russia. India and China have increased their domestic production. Only South Africa has struggled with transport issues and seen exports falling. ARA stocks remain high and EU has lowered its import again. Brannvoll still recommends looking at budget rates for 2023 and the current forward rates for partial hedging of risks.
The API2 front-quarter (FQ) of 3Q23 contract fell by five per cent MoM to US$122, with a range of US$115-145 expected. The API2 Cal24 contract dropped four per cent MoM at US$127. For 2023 Brannvoll ApS forecasts a range between US$120-220 with an average of US$170 for the quarterly and calendar year API2 contracts.
The API4 FQ contract fell by five per cent MoM to US$123, with a short-term range of US$115-145. Brannvoll ApS forecasts a range US$120-220 with an average of US$170 in 2023. The API4 Cal23 contract fell six per cent MoM to US$126 and is expected to range between US$125-225 in 2023.
Petcoke
Petcoke prices have been driven down sharply as demand has decreased and buyers are waiting at the sideline. China has a huge 3Mt stock that needs to be sold. In addition, some traders are forced to offer lower prices as they face financing issues. Meanwhile, Turkish buyers are awaiting the May elections before building stocks, ready for post-earthquake reconstruction.
The falling coal price pushed the 4.5 per cent sulphur (S) contract below US$100/t and some traders are seeing the potential for a further fall towards US$80 for 6.5 per cent S and US$90 for 4.5 per cent S contracts. However, dramatic turnarounds have been seen before when the discounts rise into the cheap zone for petcoke.
The USGC FOB 6.5 per cent S contract is down 13 per cent MoM to US$90, with the discount to API4 rising from 37 to 42 per cent – the long-term average in neutral zone. The USGC CFR ARA 6.5 per cent S contract fell by 10 per cent MoM to US$110.50, and the discount up from 23 to 28 per cent, moving to the neutral zone. The USGC FOB 4.5 per cent S contract was down 12 per cent MoM at US$99, with the discount to API4 up to 35 per cent. The CFR ARA 4.5 per cent contract fell by 10 per cent MoM to US$119.50 with the discount rising to 22 per cent. Petcoke has been falling to levels not seen since 2018 and if discounts fall into cheap zones, it could trigger sudden rapid demand.
Published under
Cement News