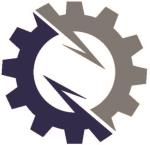 Gold Sponsor
0404458563
32 Vickers Street Edmonton 4869 Australia
Our general products and services include: - Supply and installation of new rotary vessels such as Kilns, Calciners, Dryers, Coolers, Roasters - Supply and installation of new Grinding Mills includi ...
Silver Sponsor
+86 15366111139
401, Fuxin building, No.359 Hongwu Rd, Qinhuai Nanjing city Jiangsu province China
Nanjing Perfect is a group company integrating R & D, production, sales and engineering technical services. We are positioned to provide customers with high-end products and technical services. ...
Silver Sponsor
+57 318 215 1615
Calle 13 No.23D-30 Cali, Colombia
Satarem's vision is to continuously improve manufacturing technologies and cement manufacturing equipment efficiency. Thanks to our patented technologies and special designs for complete ceme ...