Grupo Argos' Board of Directors unanimously appointed Jorge Mario Velásquez as its new CEO, effective March 2016 following the retirement of incumbent chief, José Alberto Vélez.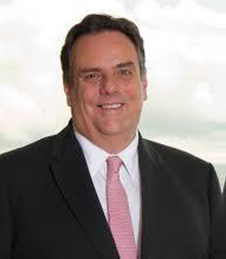 The selection process was headed by the Committee of Appointments and Retributions of the Board of Directors, mainly formed by independent members, and was supported by a firm specialised in selection of directive staff.

Mr Velásquez (pictured right) has a BSc in Civil Engineering from Escuela de Ingenierías de Antioquia and has taken the following academic studies: Specialisation in industrial operations with emphasis in cement in England, CEO's Management Program at Kellogg School of Management and Supply Chain Strategist at Stanford University. He has also taken other courses of specialization at Escuela de Alto Gobierno, Universidad de los Andes, Colombia.

Mr Velásquez started his career in Grupo Argos as an intern in 1984, a 30-year career in the institution working in different areas of this company, and has been appointed for major positions such as General Manager of Cementos Nare, CEO of Cementos Paz del Rio, and, Vice-President of Logistics of Cementos Argos. Since June 2012 he has been the CEO of Cementos Argos and has led it in its latest acquisition and international expansion operations.

He has been member of different Board of Directors, including, Grupo Sura, Argos USA, Trans Atlantic Shipmanagement (Argos's shipping business), Fundación Argos y Compas, among others. Likewise, he has participated in different trade unions and social organizations such as the ANDI's Board of Directors, the Board of Directors of the Colombian Infrastructure Chamber, Camacol, the Directive Council of Escuela de Ingeniería de Antioquia and the Board of Dividends for Colombia (In Spanish Junta de Dividendo por Colombia).
Published under
Cement News