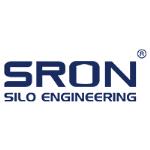 Gold Sponsor
+86-371-63253880
F10, Xin'ao Plaza, No.2 of Commerce Inner Loop road, Jinshui district, Zhengzhou, Henan, China 450000 China
Henan SRON Silo Engineering Co., Ltd. is China leading reputable EPC Contractor for bulk materials storage silo project, closed storage yard, and bulk material port handling project for cement, cli ...
Silver Sponsor
+81-6-6452-2273
2-24, 4-chome, Sagisu, Fukushima-ku Osaka 553-0002 Japan
We are manufacturer of spray nozzle and cemented carbide products which all they are made in Japan. Having global export experience more than 50 years with wealth of technical know ...
Silver Sponsor
+86 15366111139
401, Fuxin building, No.359 Hongwu Rd, Qinhuai Nanjing city Jiangsu province China
Nanjing Perfect is a group company integrating R & D, production, sales and engineering technical services. We are positioned to provide customers with high-end products and technical services. ...